Veteran
Joined

Nov 12, 2017
Messages

99
Reaction score

302
First Language

English
Primarily Uses

RMMV
SYNOPSIS
A century ago, the Sarymos family was the most powerful noble family in the kingdom of Lunosa, skilled in magic, politics, and combat. Now, the last of the family still sworn to serve them is intent on guiding the Sarymos' last heir to take to her rightful place...after she's been sealed away for over a century.
Romilli is a short visual novel/adventure game with a more walking-simulator-based exploration loop; wander around, find new interactions. Some interactions will give you observations, which you can then combine to create special Truth scenes, which will create more thorough story beats.
The goal is to reward exploration and thoughtfulness, and give the player room to breath with walking space so it isn't as overwhelming as a straight visual novel. While the visual aesthetic and story are more or less a decent foundation, I'm still developing the gameplay.
IMAGES/SCREENSHOTS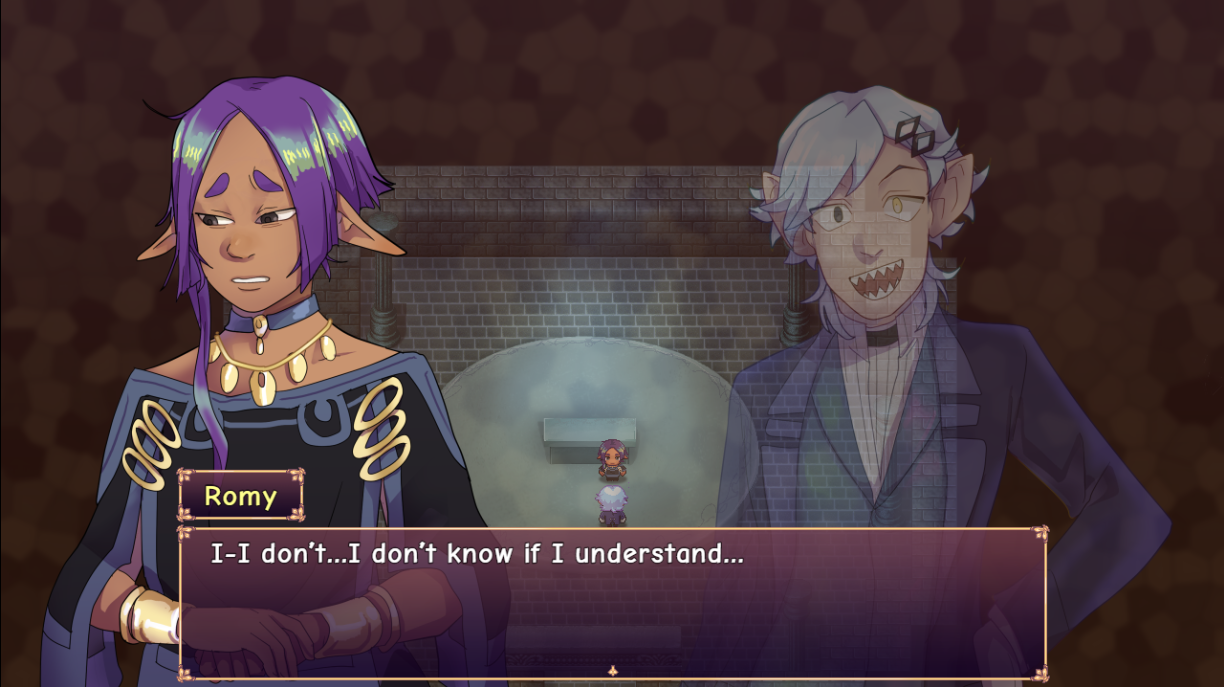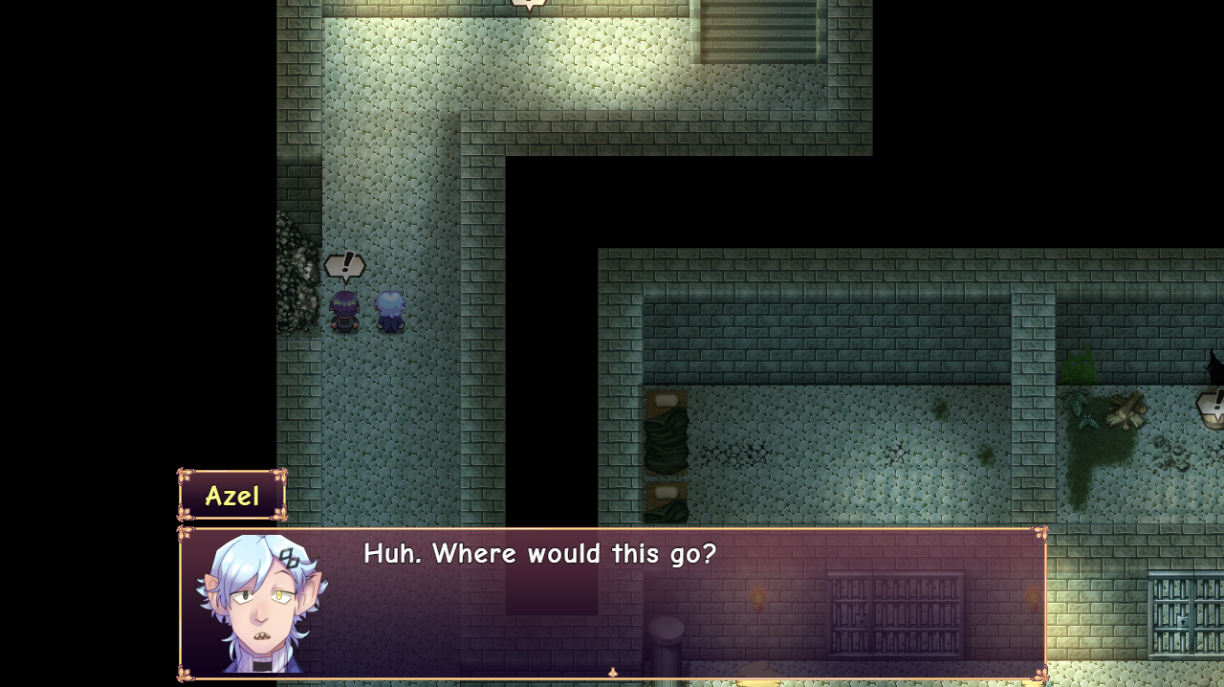 CHARACTERS
SETTING
Takes place in a world dominated by 2 species, comprised of 3 races each; banthi, bantham, and banthos, & their horned counterparts vathi, vatham, and vathos. Magic, which has once been the exclusive territory of nobles, has become flexible, and the world has experienced several drastic upheavals in the past century. Romy and Azel are outsiders to almost all of these events, but their impact leaves traces on everything from local economy to distrust of the noble class.
DOWNLOAD LINK
https://despairparty.itch.io/romilli-alpha-demo