Artist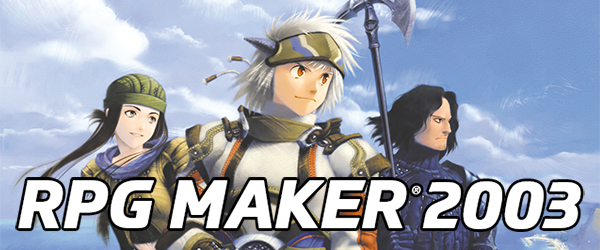 A beloved and much-requested program is finally
officially
translated and available for purchase! RPG Maker 2003 is a classic best known for its side-view battle system and its appealing 16-pixel art. This fantastic program features the same powerful, yet easy-to-use event system RPG Maker is renowned for. Whether you're new to RPG Maker or a veteran developer, you'll want RPG Maker 2003 in your repertoire.  
For more details, check out the RPG Maker 2003 details:  
Let's celebrate this occasion with a giveaway!  
GIVEAWAY:
We have 3 Steam keys to give away to some lucky, lucky winners.  
To participate, please answer the following question:
Which one of the RTP characters is your favorite and why?
Bonus points if you include a screenshot that features your favorite!  
Deadline:
Friday, May 1st
Last edited by a moderator: