Artist
Joined

Mar 1, 2012
Messages

8,840
Reaction score

7,803
Today is RPG Maker's Birthday, and we're so excited! Whether you've been familiar with RPG Maker for decades, or you just got word of its awesomeness recently, we'd love to see you join us in a month-long celebration.
For the next 4 weeks, we'll be sharing weekly RPG Maker resource
freebies
, helpful articles, as well as a few other surprises. In addition, we will be hosting a month-long game-making challenge!
And with that, let's have 3 cheers for RPG Maker!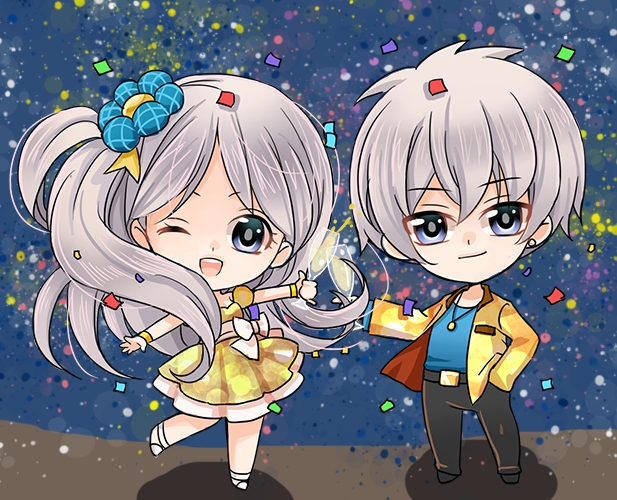 [COLOR= rgb(128, 0, 128)]Game-Making Challenge[/COLOR]
One of the biggest challenges for both budding and seasoned developers is finishing a game. It's surprisingly easy to be too ambitious, to lose motivation or simply get side-tracked enough to stop game development. But there's no better feeling than putting the finishing touch on that project and calling it
done
.
During our birthday month, we want to encourage all of you to start and finish a small project. Whether you're practicing for IGMC or just playing along for the fun of it, we'd love to see you
create
. And to encourage you further, we'll be giving away an exclusive
mini-pack
to anyone that finishes their new project by the deadline.
In addition, each week we'll be selecting one very lucky participant who will receive a special prize – a custom-made resource created by one of our talented artists and musicians!
Rules:

Your project must be brand new. You may set your project in an existing universe (ex a prequel to your game), but the planning and execution of your entry should only be starting today.


You may use any existing resources such as music, character sprites, tilesets, etc. Please note that your resources need to be legal (no rips) and need to have the appropriate credits. We encourage you to check out the Resource Showcase to find some resources our awesome community artists have created.


You may create any new resources for your project. Consider sharing them with the community if it might benefit a fellow developer!


Your project should be between 15 minutes and 1 hour long. There are no penalties for being over the 1 hour mark, but we encourage you to focus on quality versus just quantity.


Your project may use any theme, as long as it's within the general forum rules. Please remember that some of our younger forum members may play your game, so keep things family-friendly.


Team projects are welcome!

Deadline:
March 14th, 2016
You may start threads for your projects here:
http://forums.rpgmakerweb.com/index.php?/forum/148-rpg-maker-birthday-bash/
Last edited by a moderator: