A madman with a computer
Joined

May 20, 2015
Messages

1,420
Reaction score

1,695
First Language

French
Primarily Uses

RMMV
Let's continue the updates, with this time the main window completely done. As you can see, in addition to coloring, you now have four arrows to shift the elements a little bit. You think that the nose is too high ? Move it ! Eyebrows ? As you want !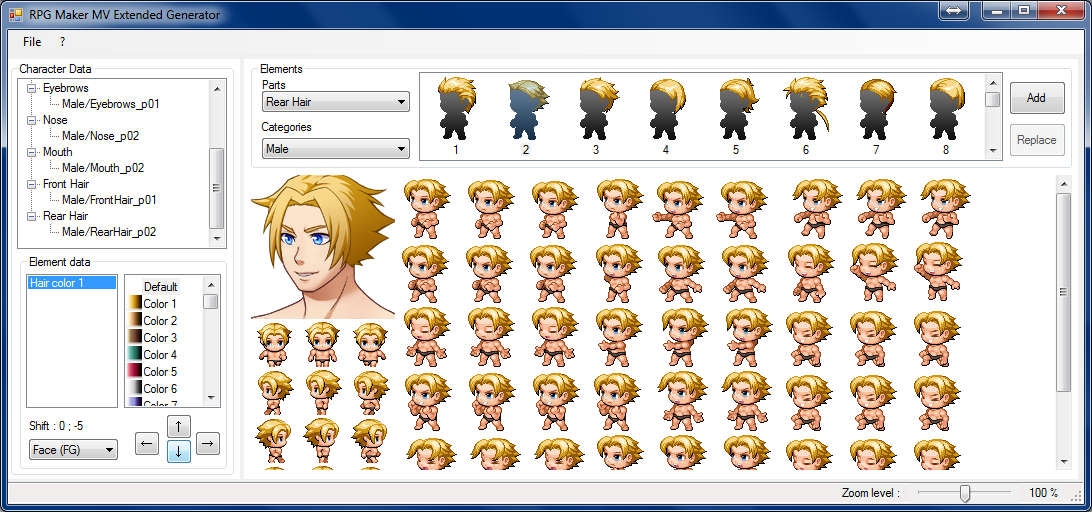 And since a picture is better than words, here are two faces, with exactly the same elements, but one has some of them slighthly shifted :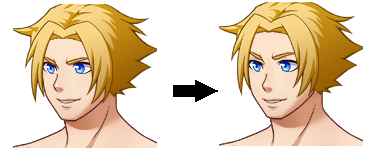 Of course all elements can have different shifts, and a single element can have different shifts on the templates. For example, you move the hair by 5 pixels on the faceset, and of 1 pixel on the battler.
Last edited by a moderator: