Artist
​
You've been waiting for it, and it's out!  
Celianna's amazing resource pack features tileset, characters and extra graphics galore. It's everything you'll need to create the perfect farm or farming town. This fantastic pack also comes with a sample game that tackles evented game systems and shows you how to use the resources included to their full potential.  
Bonus! Purchasing through our official store gives you access to a character generator - perfect for creating unique NPCs.  
To read more about this pack,
click here
. You can also purchase a
Non-RM copy
, which gives you a license to use these fabulous resources in game-creation engines other than RPG Maker.  
And if you've got Member+, you can
save 10$
by purchasing through the
forum store
.  
I leave you with a couple fabulous screenshots, because a picture paints a thousand words.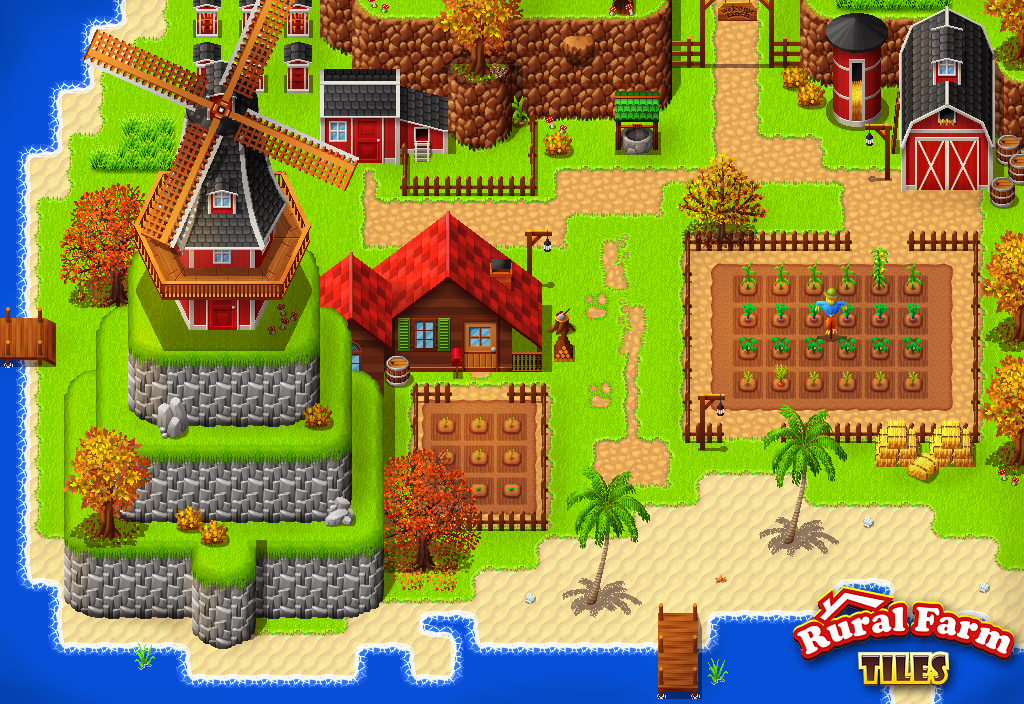 Be sure to check out our
farm mapping contest
! You've got a chance to win a free copy of this pack.
Last edited by a moderator: