Villager
Joined

May 31, 2014
Messages

20
Reaction score

2
First Language

German
Primarily Uses
Hey,
so I recently run into a problem with variables. Im currently making a horror game and it uses a latern and a flashlight. everything is working fine, even adding stuff into the latern to refresh it (it can die in my game?). My problem is when I switch from the flashlight to the latern, its always on 100%, but I want to save/memories the variable were it was before I turned on the flashlight and when im turning the latern on again, it should save the last variable.
for example: Im running around for a while with the latern and its kinda dieing/going out?, because its at 10-20%. so im gonna switch to the flashlight and after im done with it, im switching back to the latern and its back to 100%. wut?!
I have tried so many things .... nothing is working. The best try was when the latern reached 25% it kinda saved the variable. u saw the full latern for 1s then it went back to 25%, but thats still bad.
Here are some screenshots of my events. sry it is in german, but I think you will still understand it. Maybe its so simple.. that my brain cant handle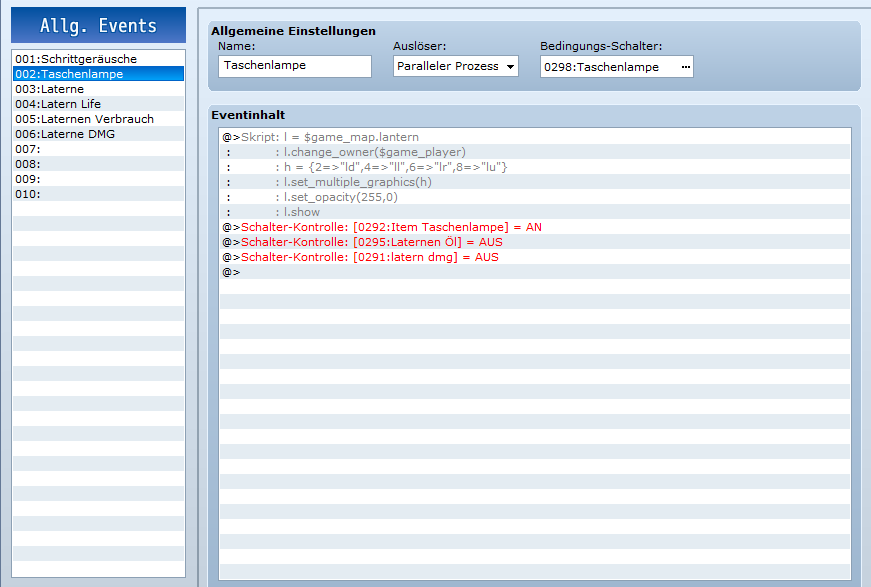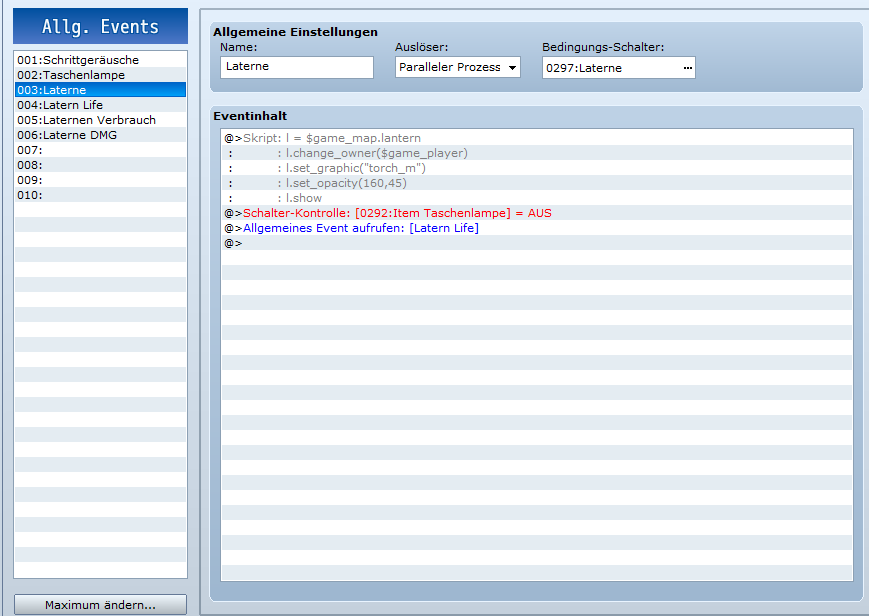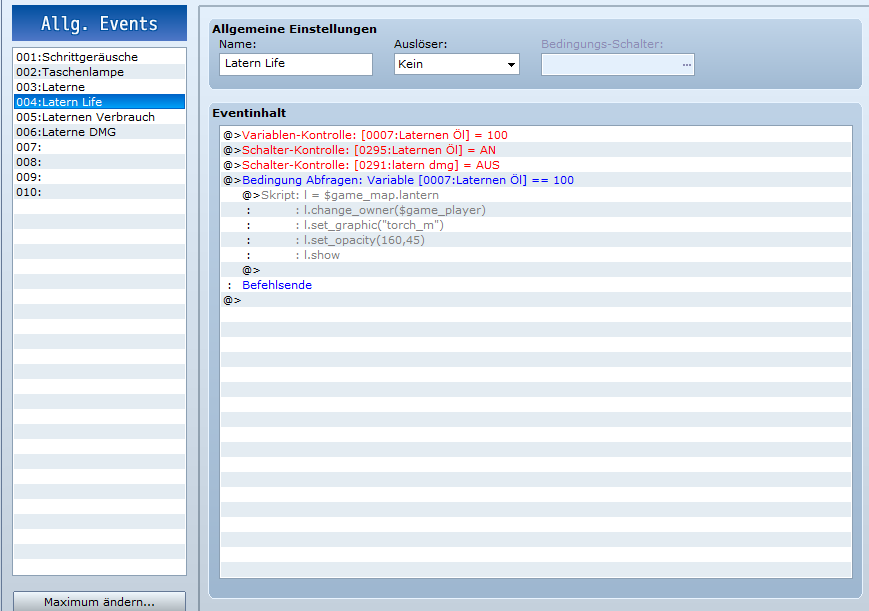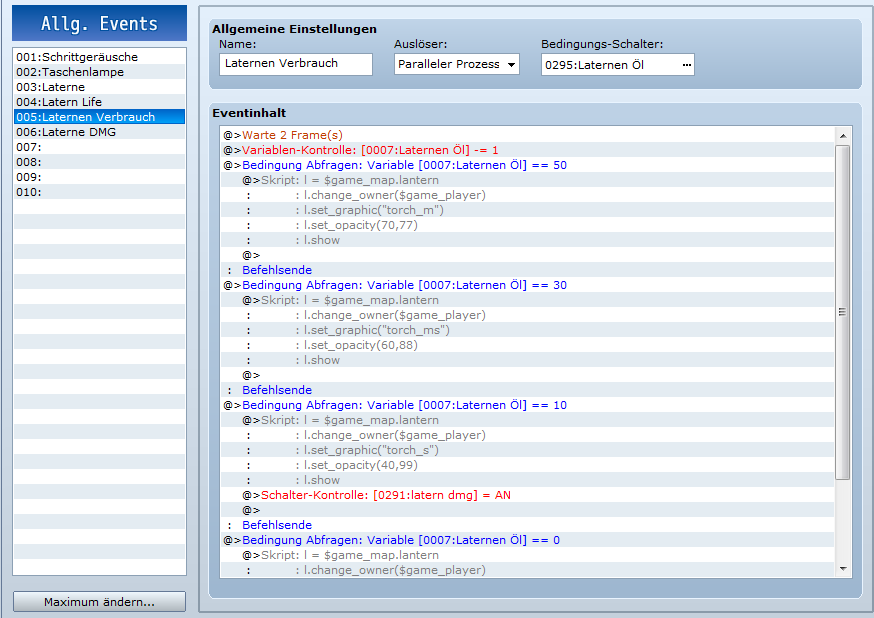 Note: Item Taschenlampe = Item Flashlight = An Event to see invisible Objects
Laternen ÖL = Latern Oil = Determines the Latern Life