Regular
Joined

Jun 25, 2013
Messages

376
Reaction score

127
First Language

English
Primarily Uses

RMMV
Early last year, my external hard drive died on me, which unfortunately was where all of my RPG Maker works have always been the last 15 years (on an external hard drive, not necessarily the same one, lol). After thinking for a long time about whether or not I wanted to bother getting back into it, now having been almost a whole year, I've finally decided to reinstall RPG Maker MV.
So far, all I have done is track down most of the plugins I used to have (still have a few more to find), and start a little work in the database, as such, the entire story is free and open if anyone would like to help. Furthermore, no title has even been decided upon yet. If anyone is interested, please reply or shoot me a message, and perhaps we can get together on discord for a chat.
All the info I have so far is as follows:
- The story will be fantasy-based, potential ideas I have tinkered with so far include something to the effect of multiple races, potential conflict between them, and probably multiple kingdoms.
- With regard to characters, preferably either 4, or 1 who can utilize certain pets (or more likely, summons), each unique/distinct, with their own combat styles.
- Lastly, the roles I would be filling. I would primarily be doing database work, but can also handle mapping/eventing if no one else would like to step up.
If anyone is interested, I can also use a mapper or two. It isn't that I can't do it, it's just that I'm extraordinarily lazy with map crafting, so much so that I haven't actually made any in the last 2 months. Each time I open up my game to work on it, I just go into the database to make new stuff or add new combat mechanics.
IF YOU ARE INTERESTED, PLEASE SEND ME AN ADD ON DISCORD: Zerothedarklord#8459
September 14th, 2020, First public demo:
http://www.mediafire.com/file/6a5y0dmi4j6088b/Power+of+the+Arcane+Demo+1.rar/file
November 16th 2021, Second public demo: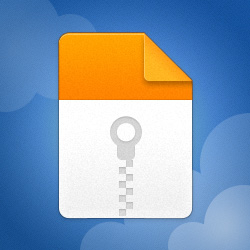 MediaFire is a simple to use free service that lets you put all your photos, documents, music, and video in a single place so you can access them anywhere and share them everywhere.
Last edited: