Resident Palm Tree
Joined

Jan 29, 2015
Messages

566
Reaction score

4,151
First Language

English
Primarily Uses

N/A
Engine: RMVxAce (if you have XP or MV that'd work too. explained below)
Synopsis:

Lichbane
is a very short Dragonquest inspired single-actor RPG. You play as Erica, the daughter of the knight Derrick who slayed the Lich several years prior to the games events. However the Lich has returned and placed a curse on Derrick leaving him bedridden and dying. His only daughter decides to set out to destroy the Lich and reverse the curse.
The gameplay is based on a pseudo-time-limit. Whenever you sleep at an inn or fall in combat, a day will pass. You must defeat the Lich in 30 days or your father will perish. On top of that, there are some other requirements you must meet as well but I'll leave that for the player to discover later on.
The battle system is an edited default-front facing system with a focus on weapons and elements. Using the Re-equip ability in battle you can change your weapons on the fly. There is no "attack" option, but rather a list of different attacks based on what weapon you have equipped. Axes can slash, Spears can stab, Swords do both but not as well, Bows make mincemeat of flying foes, Clubs deal blunt damage, Hammers crush through armored or rocky foes, etc. Equip the proper weapon for the proper situation.
Graphics are purely custom... sort of. I'm using the RPG2000 and 2k3 tileset as a placeholder along with some CrazyLeen stuff for now. Because if I spent all my time making the tilesets I'd be stuck in game-dev limbo. I can add the new tilesets at the very end of development.
Only exception may be battlers.
Also I should make clear that this is a non-commercial project. A free game. It will never be sold for monetary gain. It's being made purely because I like making games and sharing them with people. So there wont be any business being done or anything for you to get involved in.
Positions/Roles Needed:
I need a mapper because I HATE mapping.
I hate it so much...
if you love making towns, houses, dungeons, secret areas, but hate having to actually make the game they go in, then I would love to have ya on board. Thing is, since I'm gonna make my own tileset you can really make any map in any engine you want and I'll just re make it into the game. You like XP's tilesets? Me too! Use those if you want! Prefer using MV? That's fine, you can use that.
What kind of style am I looking for? Probably something similar to Final Fantasy 6. Condensed with lots of fluff.
I'd also like it very much if whoever takes this up wants to be chatty. Share stuff about our own games, talk bout stuff, be buddies yeah? but that's optional.

My Role(s)/Position(s):
Literally everything but mapping and music. (music is already taken care of.)
Pixel art, balancing stats and gameplay, eventing, dungeons, etc.
Screenshots: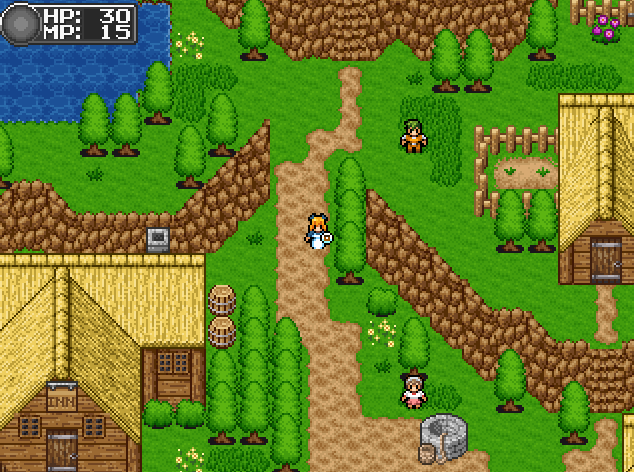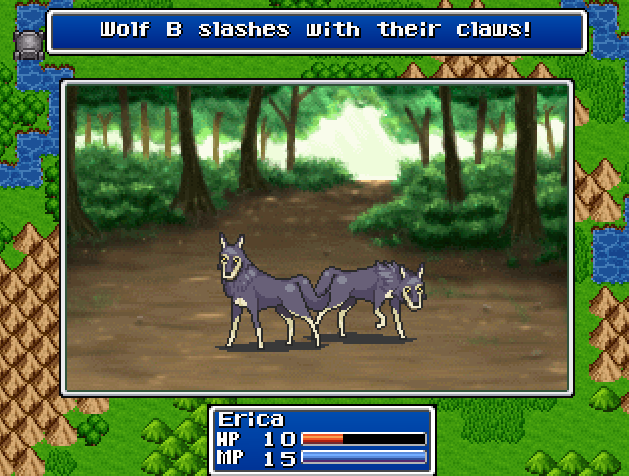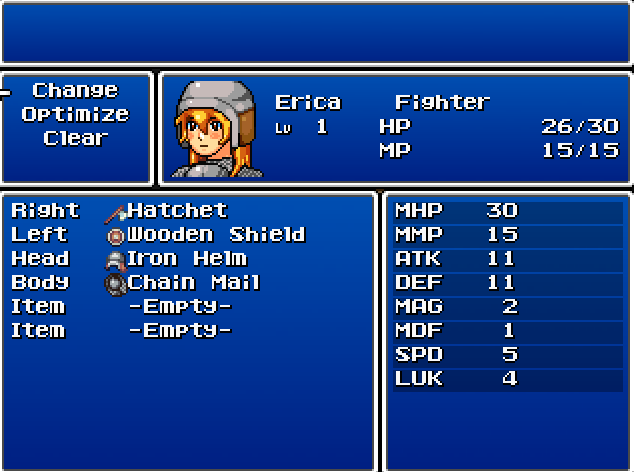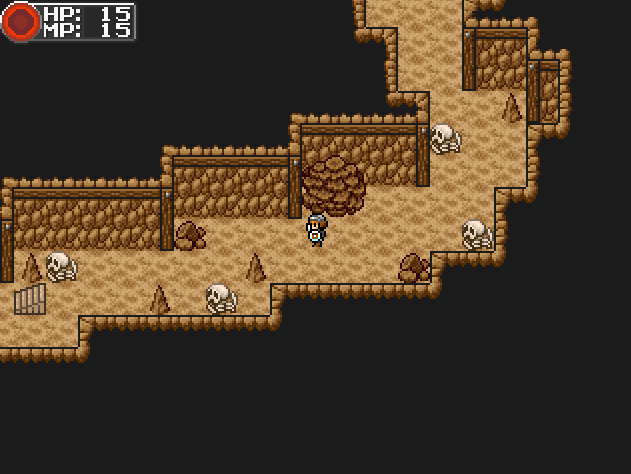 Last edited: