Marshmallow Princess
SimpleQuest
A One-Map Challenge
Description
SimpleQuest is a basic, tropes-y RPG. Leave home, collect cool stuff, make some friends, help your neighbours and don't forget to save the world! However, there's one big twist: the game will all take place on a single map. This will mean design will need to be extra careful, as only one tileset (A + B-E) can be used (well, not technically true, but I plan to use no tileset swaps). Also, layout of individual places such as the world map, town, houses, caves, dungeons all need to be carefully managed so that no indication of other maps is found for each area.
Current plans include a town, at least four houses/shops and a mini-dungeon in the town, at least one cave, and at least one castle, as well as a small world map.
Features
Single map for all areas

Single carefully-assembled tileset

Characters by Antifarea/CharlesGabriel (with modifications for side battles for party characters)

Map graphics by Henry Software
Side-view battles (graphics by monta!)
Challenges
Area design

Areas need to be designed so that other areas can't be seen from an individual area. Attention also needs to be paid to passability so that moving from one area to another in ways that weren't intended can't happen.

Tileset design

I only plan to use a single tileset, so that needs to be put together carefully so that everything fits. However, I'm not using one that has been optimized for RPG Maker, and there's no real way to do that, either, without a lot of extra work. As such, I will be trying to cram as much as possible into A5 and B-E tiles.
Mostly applying to monsters, I will need a way to reset monster events without relying on Delete Event, as it's rather not applicable when you're never leaving the map.
Changes Since Start
The first choice in planning this project to get cut has occurred - the on map monsters. It is actually quite hard to design a map that allows for pathways to be blocked by monsters and still look good - especially a forest area. So instead, I will use regions for the random battles.

Screenshots
Yay, the beginnings of a screenshot section!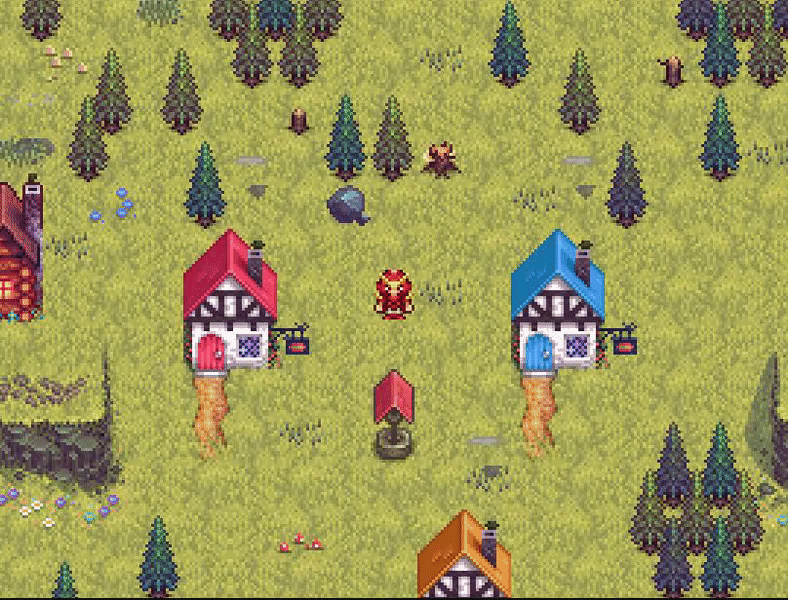 Last edited: