Veteran
Joined

Mar 28, 2016
Messages

1,623
Reaction score

1,430
First Language

French
Primarily Uses

RMMV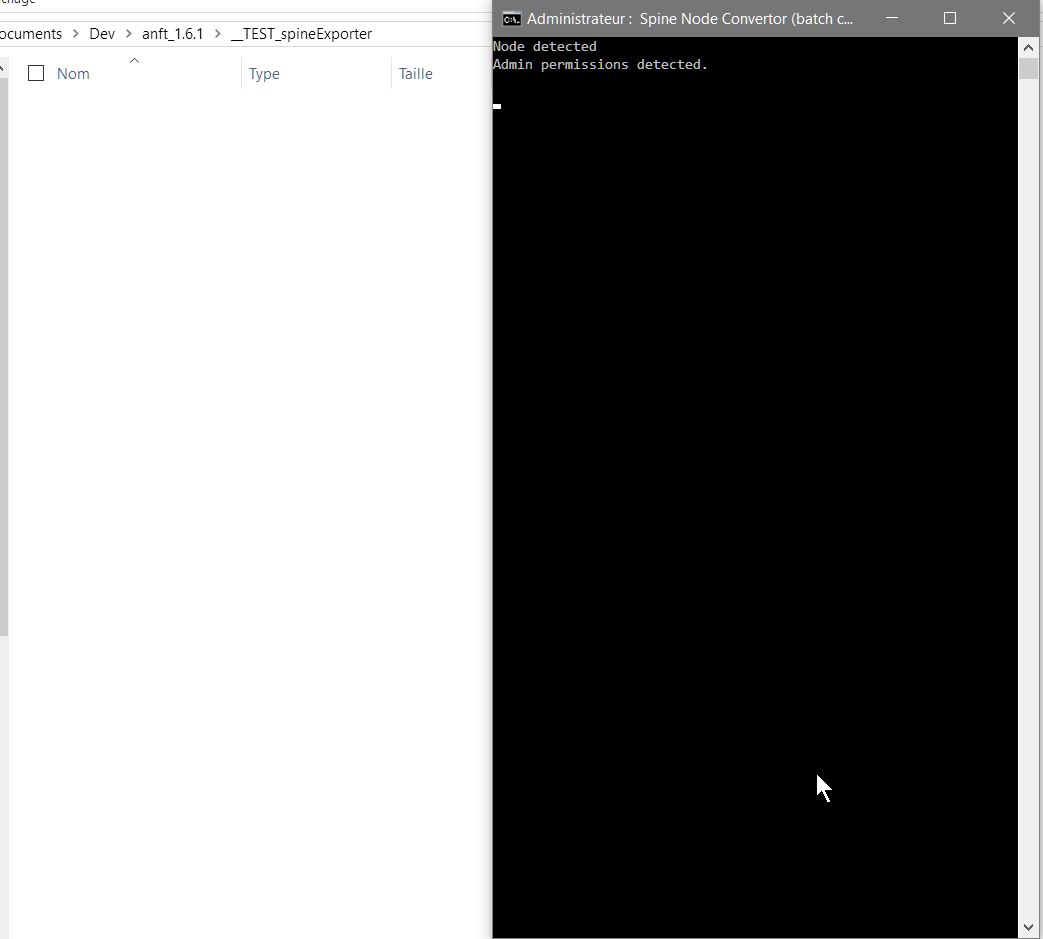 With the new break change from spine2D, i made this little tools to batch convert all yours spine projet with the last pixi-spine branche .
This little tools i write in batch and node to export packer in all version you want from your spine projet with automations.
The app contain 2 files
To replace all your spines altlas,json,images from each .spine, you will just need to put those files in your ROOT project
rmmv
, execute spineConvertor.bat and follow instructions.
Step:1
You will need export yourself a
exportSetting.export.json
file from spine software.
Open a spine2d projet.
Open the export window, and make sure your setup are ok.
And then export in the root of your project.
Step2:
make sure you have this dependency installed in your computer.
The app run with node environment and bash.
Bash are native in window but the .bat are optional.
https://nodejs.org/en/
Step:3
Execute
spineConvertor.bat
as Admin
Step:4
If you have installed spine2d in a special directory, you need to set.
Or push enter to keep the default spine2d software.
Enter the version of the export packer you want.
Default is 3.8.13-beta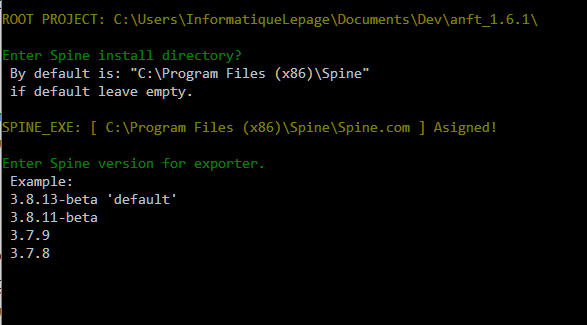 Then if you need , you can change the root of the scanner.
The scanner start at your root project and will find all
.spine
in your app projet.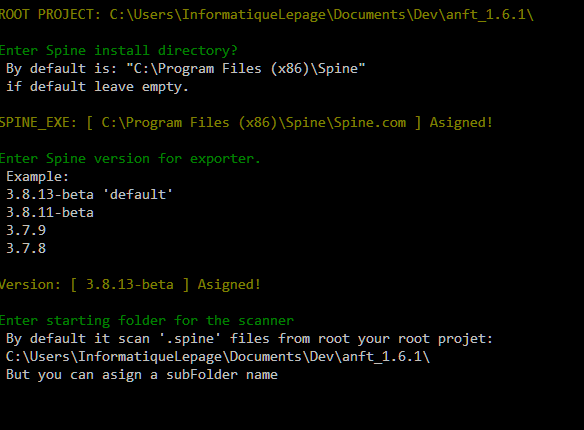 And finally assign the export path.
By default it at same place of the .spine , but you cans add custom path.
Or also number
example if your .spine are in
ROOT\data2\Characteres\monster\m1\SOURCE
and you enter number 1
The programme will export altlas,json in parent-1
ROOT\data2\Characteres\monster\m1
You can use the key t to make a debug test.
It will create a debug folder in your ROOT with all files for debug,test or check.
Final check if all your file are present and enter
'y'
to proceed batch convert.
Enjoy
No tested on Apple stuff sorry
Tell me if you have issue or need help
Last edited: