anti-kumbaya
Joined

Jan 14, 2020
Messages

59
Reaction score

90
First Language

english
Primarily Uses

RMMV
SpokenWord: A Text-To-Speech Plugin v1.0
by dismal_science__
Features
SpokenWord
is a plugin for
RPG Maker MV
that allows you to easily include text-to-speech in your projects using plugin commands, script, and/or message control characters.
Screenshots
How To Use
Once the plugin has been successfully added to your project, the easiest way to use
SpokenWord
text-to-speech in your game is by using
control characters
in a
Show Text
event command.
To do this, create a new event or edit an existing event: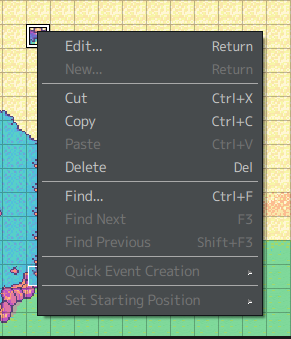 The
Edit
command should bring up that event's
Editor
window: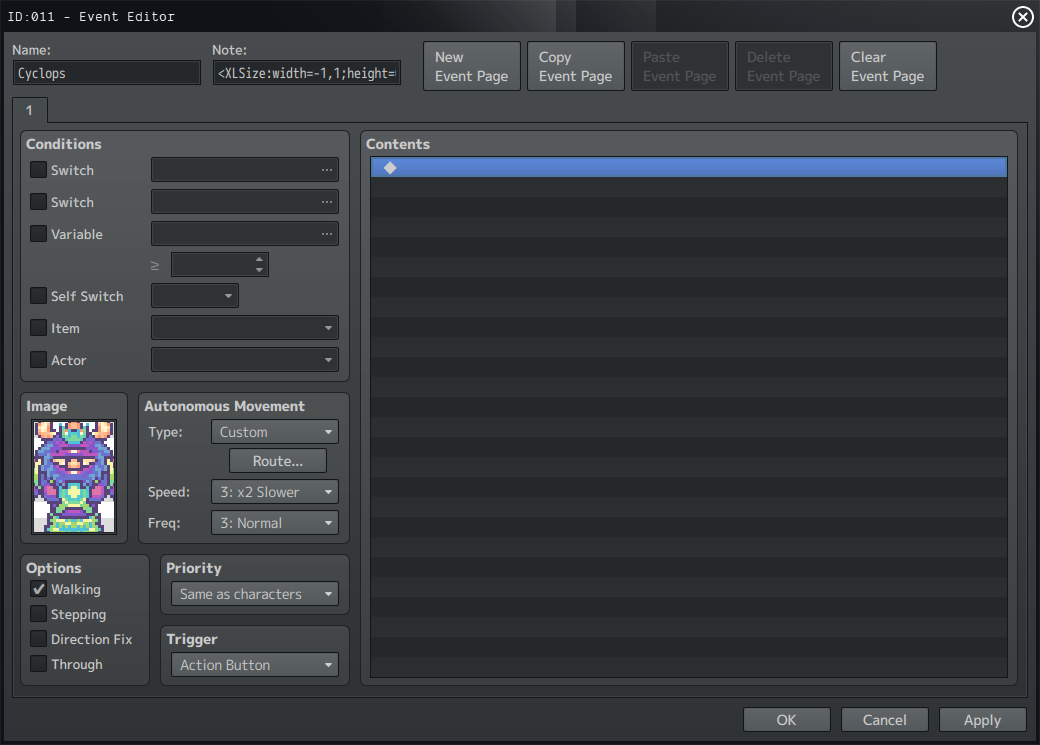 In the contents section, right-click and select
New
: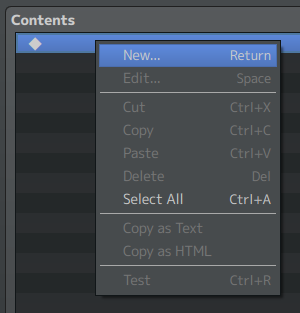 Now, in the
Event Commands
window, click on the
1
tab and choose
Show Text
under the
Message
section: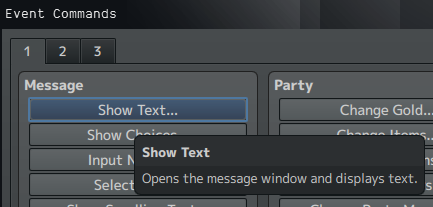 This will bring up the
Show Text
window, where you can specify what text should appear in the message window when your player character interacts with this event.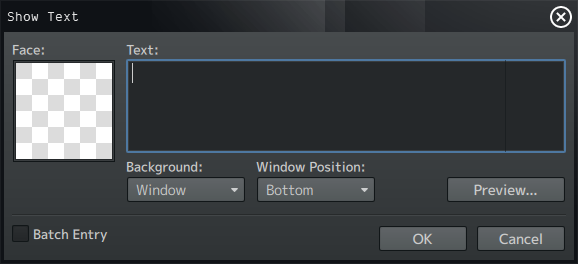 RPG Maker MV
uses
control characters
as a way to "display values of variables and names of actors by entering [them] into the text":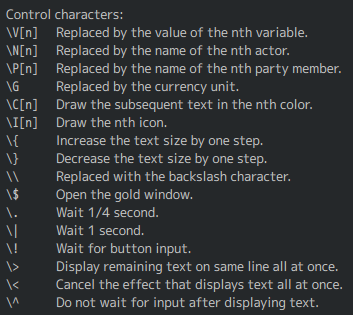 SpokenWord
adds three additional
control characters
, which can be used in addition to the ones listed above
:
So, let's try it out- in the Text section of the window type in the following:
Code:
\SW[Hello], can you hear me?
Now click
OK
to return to the
Event Editor
, and make sure
Priority
is set to
"Same as characters"
and
Trigger
is set to
"Action Button"
before hitting
OK
again and returning to the
Map Editor
.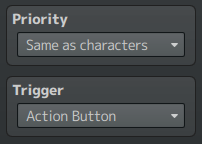 Now we're ready to go! Click on the
Playtest
button and test it out:

That is the simplest way to implement
SpokenWord
in your project. For more flexibility, the plugin also offers more advanced commands.
ADVANCED COMMANDS
In the most basic example, we only used the \
SW[x] control character.
But what about the other two?
\
SWE['x']
allows you to evaluate (execute JavaScript) x as code and display the result. So if your text was:
Code:
\SW[Hello], \SWE['$gameActors.actor(1)._name'] can you hear me?
The message box should display something like: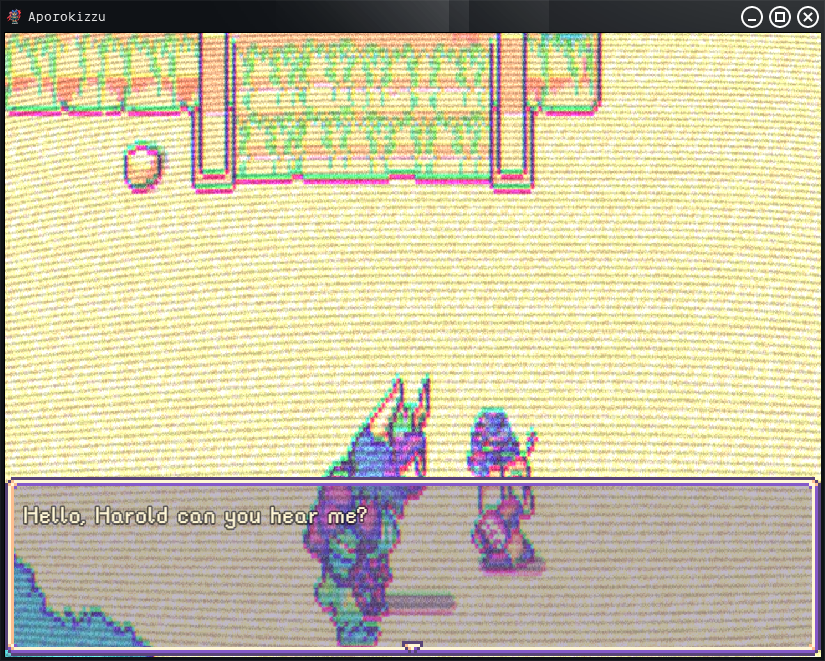 And you should hear "Hello" and "Harold".
* Please note that the code / expression you wish to evaluate must be wrapped in 'single quotes' for it to work.
Similarly, \
SWV[x]
lets you display and utter the value of the
x
th variable. In this example $gameVariable 5 is equal to 3, so:
Code:
\SW[Hello], \SWE['$gameActors.actor(1)._name'] can you hear me?

\C[1]You owe me \SWV[5] cookies!
Should display:
And you should hear "Hello", "Harold" and "3".
Beyond
control characters
,
SpokenWord
can also be invoked using
plugin commands
.
Code:
spokenWord word

spokenWord #VariableID

spokenWord e:JavaScriptCode
Similar to
control characters
this will utter either a specified word, variable ID or expression.
Examples include-
You should hear "dope".
If
$gameVariable
5's value is 3, you should hear "3".
Code:
spokenWord e:$gameActors.actor(1)._name
You should hear "Harold".
The second plugin command is setVoice-
Code:
setVoice vValue pValue rValue
This changes the settings (see plugin parameters in the
Setup
section) of
volume
(v),
pitch
(p), and
speech rate
(r).
So-
Would set the pitch to 2 and speech rate to 3.
Would set volume to 0.5 and pitch to 0.7.
Finally,
SpokenWord
has two script commands-
Code:
dismal.SpokenWord.utter("word")
Again, like the \SW
[x]
control character
and the
spokenWord plugin command
, this will utter the specified word.
And lastly,
Code:
dismal.SpokenWord.setVoice(volume, pitch, rate)
This script function is similar to the
setVoice plugin command
.
Script
Download here
(itch.io)
Terms of Use
This plugin is released under a modified X11 license.
Copyright ©MMXX dismal_science__. All Rights Reserved.
Permission to use and distribute for any purpose is hereby granted without fee, provided that the above copyright notice appear in all copies and that both copyright notice and this permission notice appear in supporting documentation.
Additional Terms of Use
"dismal_science" must be given credit in your games.
Do NOT change the code, filename, parameters, and information of the plugin.
Do NOT take code for your own released plugins.
The above copyright notice, additional terms of use, and this permission notice shall be included in all copies or substantial portions of the plugin.
THE PLUGIN IS PROVIDED "AS IS", WITHOUT WARRANTY OF ANY KIND, EXPRESS OR IMPLIED, INCLUDING BUT NOT LIMITED TO THE WARRANTIES OF MERCHANTABILITY, FITNESS FOR A PARTICULAR PURPOSE AND NON-INFRINGEMENT. IN NO EVENT SHALL THE COPYRIGHT HOLDER BE LIABLE FOR ANY CLAIM, DAMAGES OR OTHER LIABILITY, WHETHER IN ACTION OF CONTRACT, TORT OR OTHERWISE, ARISING FROM, OUT OF OR IN CONNECTION WITH THE PLUGIN OR THE USE OR OTHER DEALINGS IN THE PLUGIN.
CHANGELOG
2020.05.29 Initial Release.
Enjoy!
Last edited: