Artist
Joined

Mar 1, 2012
Messages

8,842
Reaction score

7,830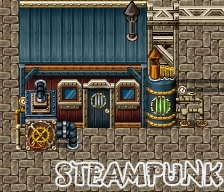 Disclaimer: These tiles are not formatted as tilesets. They are meant for Parallax Mapping! Do not ask us to turn them into tilesets.
You are encouraged to browse through the tutorial forums to see what Parallax mapping is, as well as use any bits and pieces of the tiles to construct your own sets.
Screenshots: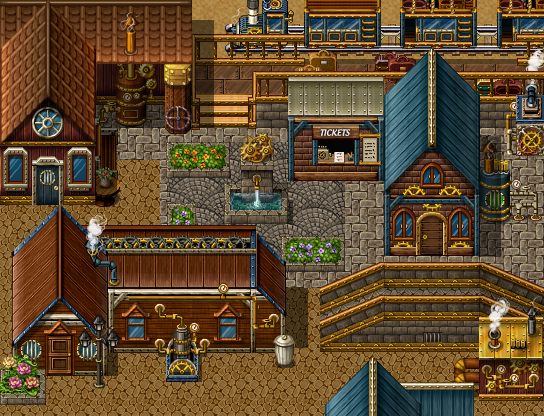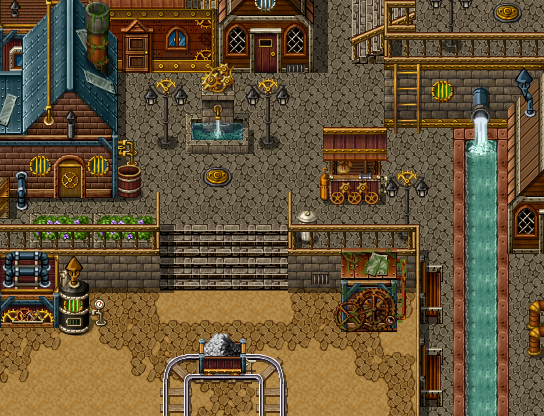 Steampunk is a fascinating style that mixes steam-powered technology with an elaborate Victorian lifestyle. It is a mix of lace, wood and metal, all packed neatly in a boxful of gears, nuts and bolts. There are very few Steampunk resources out there, so Celianna and Lunarea banded together to bring you the following amazingly large variety of tiles.
This work was a collaborative effort between the two of us and it contains mostly custom pieces.
You must credit both authors, as well as any other sources noted at the bottom of the page.
---  
Terms of Service:
Free for use in non-commercial projects made with RPG Maker. You may edit them for your personal use. Do not re-distribute original tiles elsewhere.
License for use in commercial projects made with RPG Maker VX/Ace is not available. Do not contact us about commercial licensing.
---
RTP contains 2 smoke events: !Flame (above the cold campfire) and !Other2. They are very useful for pipes and steam.

And now, onto the sets!
Roofs, walls and floors: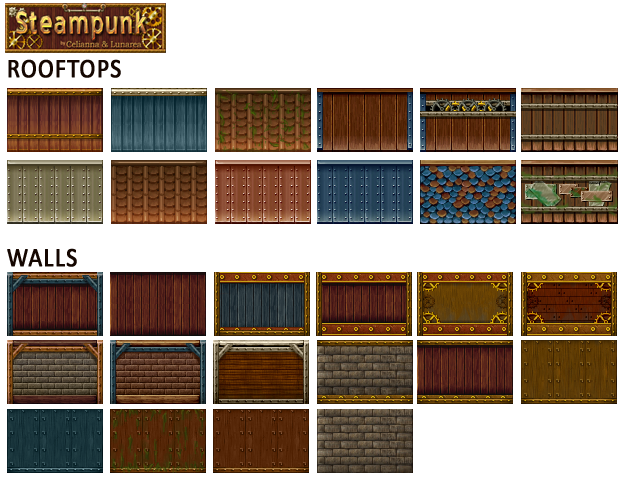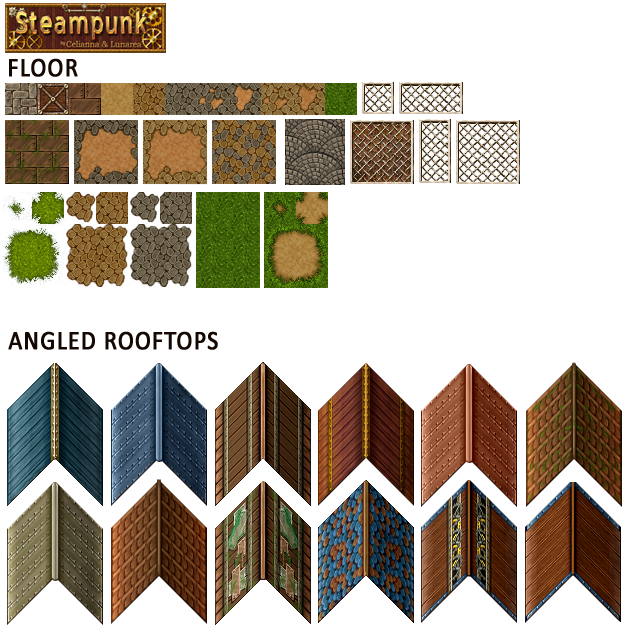 Windows, doors, stairs and railings: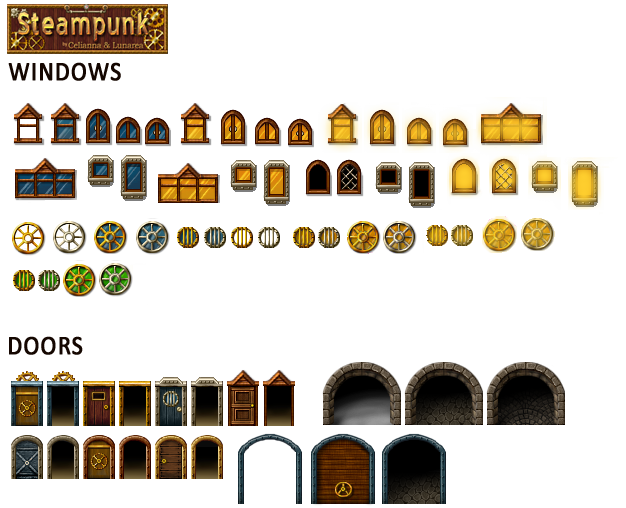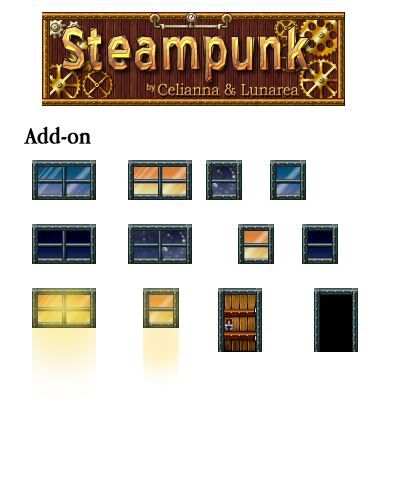 Gears, pipes and town decorations: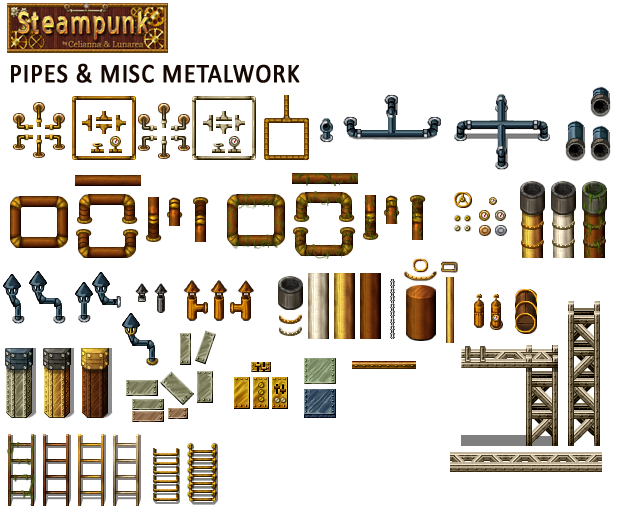 Miscellaneous: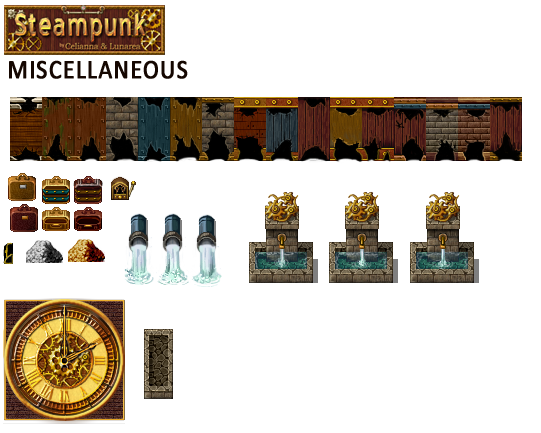 Flowing water (canals):
Please note that the streaming water must be parallaxed, it is not an autotile. It consists of 4 frames to make it run smooth, so please us it in conjunction with Modern Algebra's Animated Parallax script. Also take note that the water is streaming in one direction, and you have to be careful of which pieces fit into which. Here's an example with red arrows indicating in which direction the water is flowing. You can not match up pieces with opposite arrows.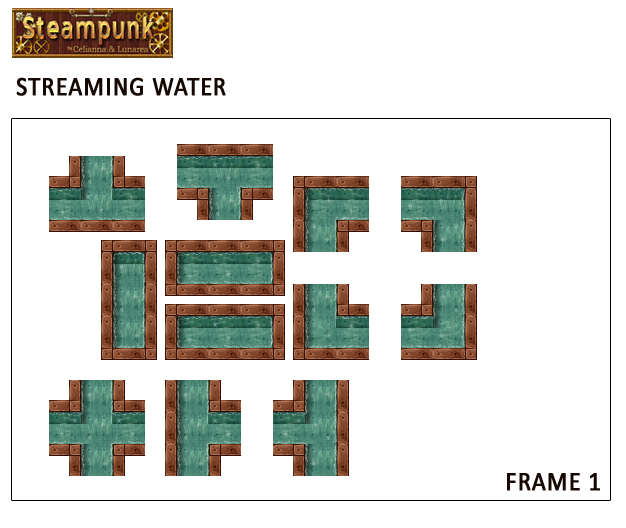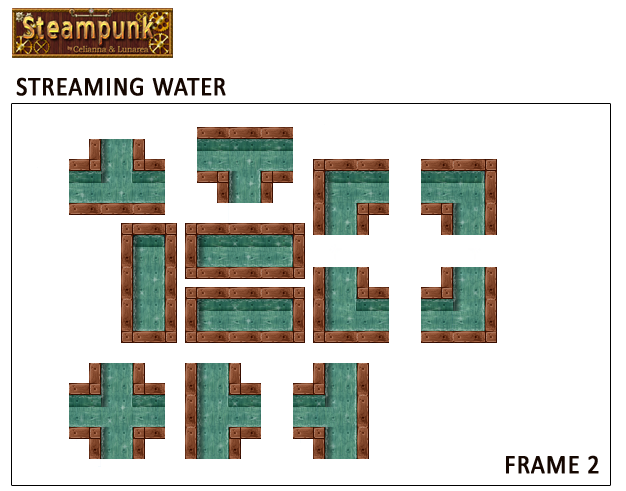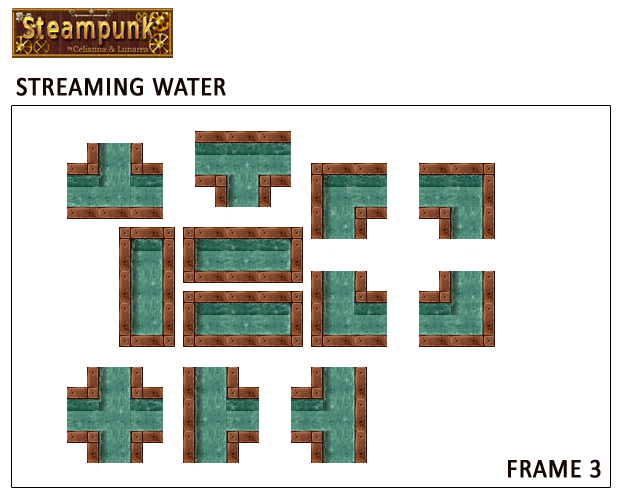 Machinery: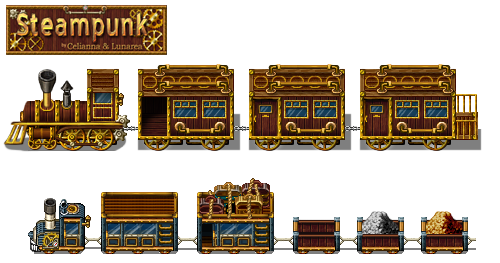 Preset houses: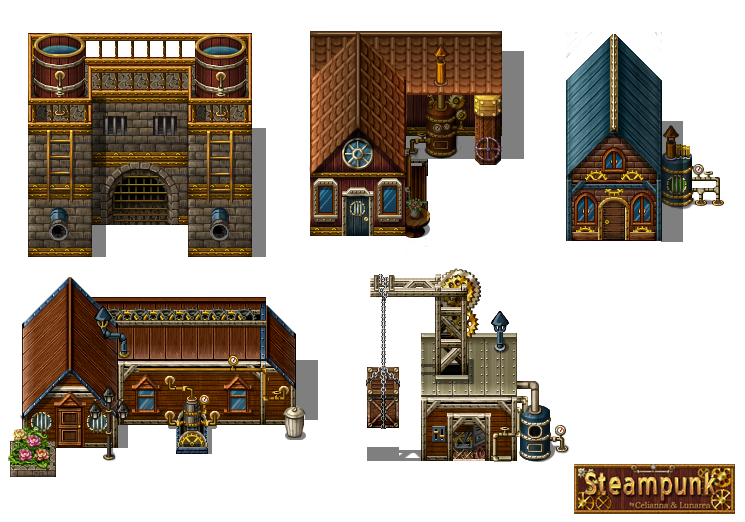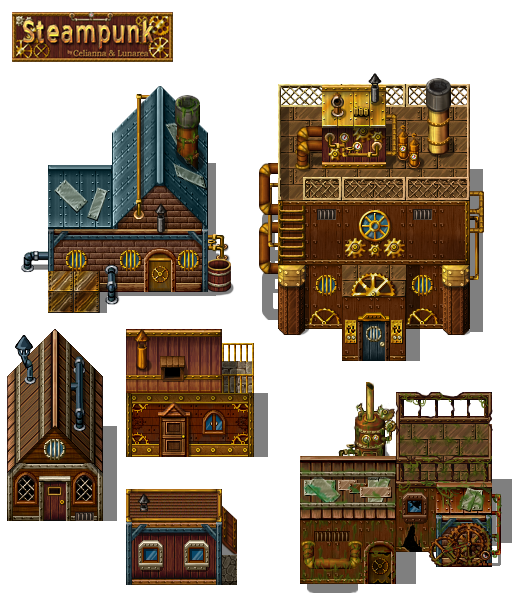 _______________________________________________________
​
 ​
 ​
 ​
 ​
 ​
 ​
Inner Tiles​
 ​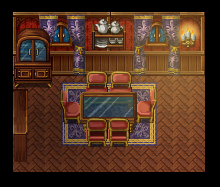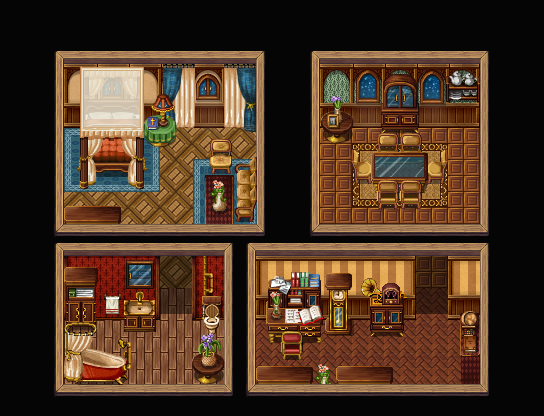 Walls, Floors, Stairs, and Windows: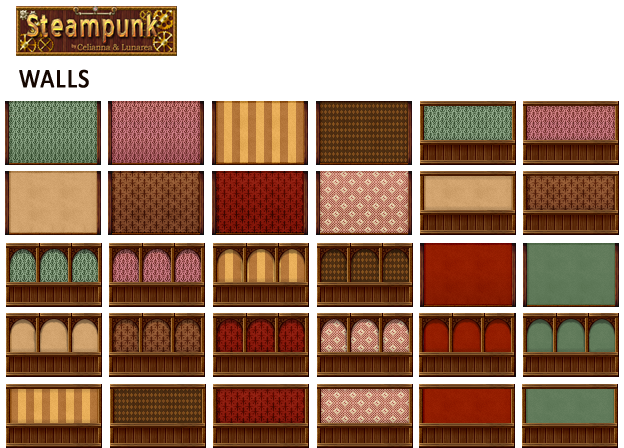 Furniture and Decorations: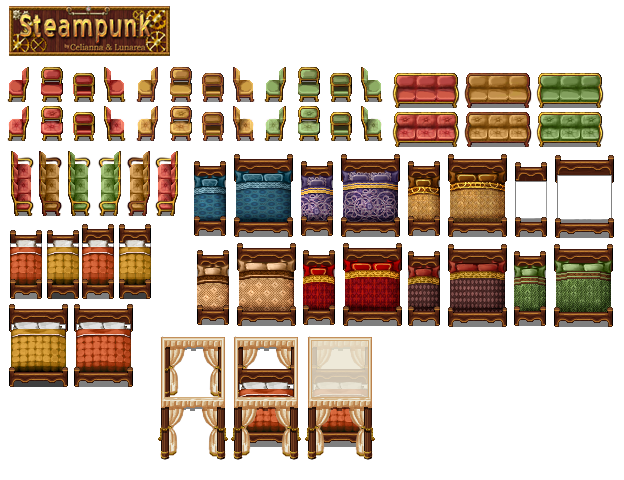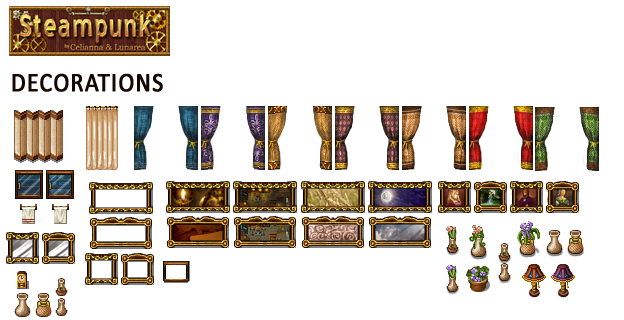 Presets: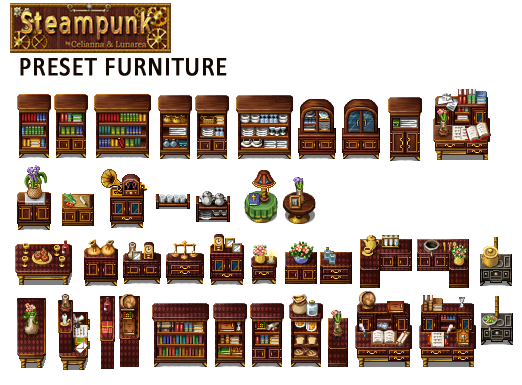 Credits:
- Celianna
- Lunarea
- Enterbrain (Default VX RTP)  
Do

not

redistribute or repost these tiles on other forums! If you want to share the resources, you may link this thread.
Last edited by a moderator: