Veteran
Joined

May 2, 2020
Messages

47
Reaction score

16
First Language

eng
Primarily Uses

RMMV
Hello! This is my first time posting on this thread hope this is the right place for it! So I'm trying to make a rpg with an ascetic theme inspired by the
Witch's labrynth's
in madoka magica.
E.g.:
I am already working on parallex maps to sort of achieve that look of "unsettlingness". However, I was wondering should I do something similar with the text boxes? Or would it be better to have a cleaner look for the text boxes?
Prototype: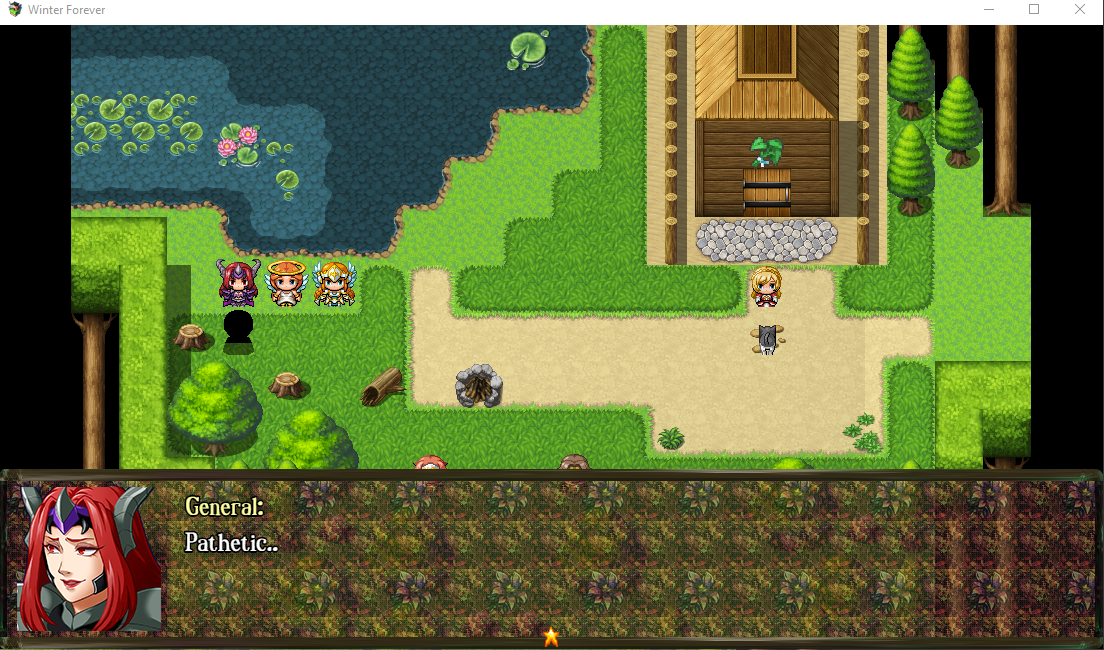 Cleaner Text-Box prototype:
So basically, my question is. Would having the same artistic look from the game as in the text box, be too jaring? Is it better to have a cleaner text box even if the artistic style of the game is a bit different? @_@...