Veteran
Joined

Jun 27, 2015
Messages

54
Reaction score

73
First Language

Français
Primarily Uses

RMVXA
Greetings
Time to present my submission for the no-travel game jam.

Let's say it now, the game wwon't be finished on time.
But I will post what I have for now.
Everything is ready, I just don't have the time to correctly create the content.
The dialogs and specifics of each area take time.
Few features are miss here and there...
Yet the game is playable, and the story can be started.

I will also update this presentation step by step, I post today to be in time, but things will evolve.​
Presentation
The living among the dead
is closer to an adventure game than an rpg.
My big inspirations and influences for this one are clearly
Tomb raider
and
A plague tale : innocence
.
I started the game the first week of april, with just a bunch of tilesets and scripts I made.
The story came up while I was traveling in France, crossing lost villages in the middle of nowhere.
I wondered what are the stories of these villages, if there were something unique behinf their walls.
And the story created itself in my head.
With a starting point of my own - Story about protecting or mentor a child, I added the idea of a dark and old secret.
The game I was playing then, A plague tale, helped me on that last point.
But I was driving, so I didn't write anything, and lost a lot I think.
And after adaptation, the game changed from the original story.
Meh
Synopsis
Son of feckless parents, raised in an orphan and recently out of some kind of military service, you have been asked to visit and investigate a village lost in the French countryside.
Placed at the edge of a wood, out of sight, several kilometers from the nearest hamlet, the village seems to live its life peacefully.
You are planning to stay here for three days, pretending to be a traveler, proposing your help.
You get to know very nice people in a warm setting. They even offer dinner with a few inhabitants every evening.
So beautiful and simple, it could be suspicious.
And when you add uncultivated people, the appearance of blood on the ground, the distrust of some, and the problems of a young woman, you understand that all this life will only last for a short ...
period
.
Download
Some of the topics covered may be 16+
Link to the itch.io page :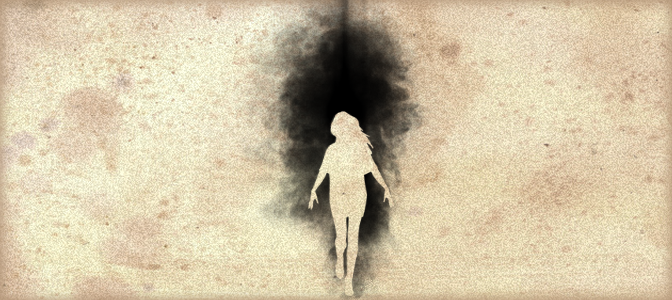 Game created with RPG maker VX ace for the "no travel" game jam

hinola.itch.io
Features
Reworked controles
- menus are responsible to the mouse
- WASD
or ZQSD
movements
- Q
or A
to switch between windows (for the craft menu)
- R to switch between exploration and fight mode
- E to interact with pnjs and furniture
Exploration :
- SPACE to interact with environment (climb, jump)
Fight :
- mouse to orient the character
- mouse left to hit
- mouse right to guard
- E to perform a lethal hit
- SPACE to perform a special hit
- A to use accessory (In a later version)
Crafting and gathering
You can craft usefull items, gather materials, and refine them to create better tools.
- Bandages
- Surins and lockpicks (In a later version)
- Alchemical mixture (In a later version)
Learning skill
A simple tech tree to learn skills can be accessed in the camp fire menu.
You have 7 path :
- Guard
- Counter-attack
- Fight
- Kill
- Special
- Attack from the back
- Crafting
More will come :
- Alchemy
- intimidation
Technical section
Mapping
I choosed to do something I usually never do :
One big map.
As the jam them is "no travel", I wanted to anchor my game in that idea by creating only one outside map.
120*120, 90 events, and finally not so much dead spaces.
Because of the lack of time, there are actually dead spaces. But they will come to life with the final version.
The inside maps have to be the same size as the outside.
I cheat only a little bit on wall size and ignore them, but it's more for a praticability reason.
Menu
For the jam version, I let the player savec when he wants, and access the main menu.
For two reasons :
- I didn't made the final menu yet
- Because it's still a beta and saving is important, for tests and in case of bugs.
I will remove the save later because
- I often replace events on the map depending the progression, and even with the efforts I made, loading during the tutorial may make events go back to their initial place.
- Many things will be saved in real time not in the save file, but in the profile file.
Profiles
You have to create a profile to play. (just a clic)
Then, you can start a new game, and only one per profile.
(you can create a lot of profiles)
The reason is that some things you do in game will be saved in the profile, and will stay persistent.
But it will come fully with the final version, so I won't explain more for now.
AEC
My project have curently only one script for features : advanced events commands.
- An other one is for graphics reason (remove shadows) and one is more of a tool (mapshots) -
It allow me to draw windows, make choices, create menus...
It's my current main project, and will need soon a rework.
But it's functionnal, and saves me from using different scripts for this or that.
The project will never be encrypted, you are free to take a look.
Just a little thing I want to talk about :
I started something like that on XP back then to create a battle system in event.
Then I changed to VX ace and abandoned it, until the day a script named RME came up.
It was basically the same idea, but much much more advanced with tons of features.
I contributed as best I could, until I have to take a separate path.
You can still look at this one too, there is even a web site. (see below)
Medias
Screenshots
Videos
All the video I uploaded till now are outdated.
I will upload more later !
Credits
Graphics
Enterbrain
Sounds
Enterbrain
Firefly studio
Musics
Enterbrain
Scripts
Enterbrain
- RME team
even if I don't use RME anymore
for the edited dll to expand the game window by 32 px
- Hime
for the mapshot script
- Abt Plouton
for the shadows remover
Last edited: