Veteran
UPDATE! v1.5 Release.
After getting some great feedback I learned a lot about what it feels like to release a project but there were a few bugs i couldn't overlooked so I did a major clean up.
- Lowered the requirements for bonus ending from 37 to a minimum of at least 30 souls saved
- Blocked off all loose ends so no more glitching through or climbing walls
- Reworked Auto save and put in manual, logical Autosave points
- Changed Lever in security room to a low-risk QTE combination sequence
- Reorganized flames so player doesn't get caught and frozen
- Tinted mist a Green Hue
- Made intro and Bonus Ending a bit more visual
- Changed "Affect" to "Effect"
- Altered Instructions to explain that mist itself will not kill Mya
- changed sprites beside demon prince in intro
I left the zoom and some other things as is because this was my first project and some scars are memorable, i definitely see the graphical errors now but i chose that zoom as apart of my original design so I'll live with it and definitely improve in the future!
-
Very excited today to release my very first game ever as well as my No Travel Game Jam Submission. Its a 20-35 minute game i started putting together nearly 3 weeks ago based on an idea I had for a short story game over a year ago!
Important Note
: NOT FOR THE FEINT OF HEART. What I mean by that is this game has a very morbid setting and, quite frankly, plot line. It is not a cry for help on my part, it was more so an idea I had last year and completely freestyled during this jam until it became this and I am honestly proud as this is MY FIRST GAME EVER RELEASED.
There are heavy death-related themes, pixelated gore and suggestive topics lightly touched on. Please be advised before playing the game or even looking at the screenshots (however the screenshots are a perfect example of the extent of what this game offers, the theme doesn't get "darker" than whats seen below). THIS IS NOT A HORROR GAME, and is not meant to offend or depress anyone.
SYNOPSIS
In every great RPG, nobody ever REALLY thinks about the well being of the NPC's, what happens to their lives if evil were to triumph?
In TDDU, The all too familiar Legendary Heroes have Fallen and the Demon Prince wastes no time leading what's left of humanity to its extinction by unleashing fiendish plagues on the Holy Kingdom, home to the last living human settlement in the world.
You play the role of Mya, a normal girl who works at the kingdom's church; simply called "Sanctum". Accepting her fate she only wishes to be by Alex's side, her fiance's who waits for her in the Castle's Courtyard.
IMAGES/SCREENSHOTS
DOWNLOAD LINK
itchi.io: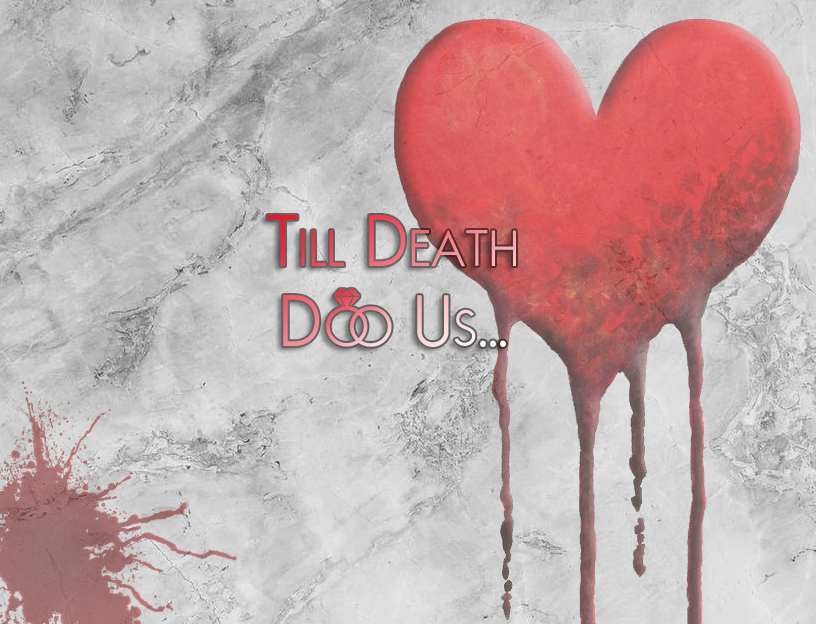 Mya's in a race with Death to find her Fiance'. Solve Puzzles and Pray for the Dead in this short swan song RPG.

conflictx3.itch.io
MIRROR:
windows -
https://www.mediafire.com/file/ddy5wcue9z116t5/Till_Death_Do_Us_(Windows).zip/file
Mac OS -
https://www.mediafire.com/file/lsl2n2nrd87t9kp/Till_Death_Do_Us_(Mac_OS).zip/file
GAMEPLAY
Obstacles All Around!​
TDDU offers no battle, instead you are faced with a poisonous mist that will chip away at your health for the entire duration of your campaign.
In addition, various puzzles and vile demons that threaten to kill you will hinder your journey at every turn.
Your object is to reach the Courtyard before the one of these obstacles get the best of you.
Prayer System - Delay the inevitable & Survive till the end!​
During Mya's Swan Song Crusade she'll come across several bodies of former friends and acquaintances.
When Interacting with those bodies, Mya will pray for them, allowing the fallen to pass on to the "Lord of the Light" (GOT much? lol).
Prayers also cleanse Mya's own soul little by little, restoring small amounts of HP. The more you pray for the dead the longer you'll last against the mist!
Prism Stones​
Large magic crystals that restore a large amount of HP. However, these resources are scarce and their healing capabilities can only be used once per stone with different results, so use them wisely!
FEATURES (+Bonus Ending!)
1. Auto Save
2. Prayer System
3. Bonus Ending​
The game on its own is a complete short story, however for those who are curious and want to know a *little* more, I've constructed an unlock-able Bonus Ending that may tie up some loose ends! to unlock it you must pray for all 37 of the people that Mya comes across!
Trouble keeping count? no worries, when you save/load the game there is a counter keeping track:
GAME SETTING
The Holy Kingdom - In Compliance with the No Game Jam Rules, TDDU takes place in the confines of the "Holy Kingdom" the last human settlement left on the planet as the demon forces beat back and corner the legendary hero. The Courtyard mya is trying to reach is simply the outside portion of the kingdom, not a separate location.
CREDITS
Last edited: