Former Animator, Now Designer
Joined

Mar 1, 2012
Messages

406
Reaction score

87
First Language

English
All resources in this thread are made by Timmah/LexusX, so give credit where credit is due!
(Timmah here, LexusX as my DeviantArt username)
All of these resources (minus the iconset)
are protected under Creative Commons. Basically what this means is...
- Don't Repost these elsewhere
.
- Don't take credit for them, ever.
- Don't edit them and post altered version
.
- Don't Use in Commercial Projects (They're public resources anyway, you usually want private stuff for Commercial Projects)
.
Animation Sets
All of these animations are free to use, provided you give credits to me, and to wondertouch since the animations were made using Particle Illusion 3.
These animations are all placed on black backgrounds which go away naturally when used in programs like RPG Maker and Flash, but this may not happen if some settings are changed, and this won't happen on every program.
I no longer accept requests for animations, but I do take commissions. These will be handled in private though, so PM me if you are interested. All of the animations included below are public access, but commissioned pieces will be private.
Do not repost these animations anywhere.
All of my animations used to be in loose locations, but for the launch of these forums, I have finally put them into one complete archive. This archive features
over 450
animations!
http://lexusx.deviantart.com/art/Resource-Staff-Animation-Pack-291601143
http://lexusx.deviantart.com/art/Project-180-Animation-Pack-291601938
http://lexusx.deviantart.com/art/Standalone-Animation-Pack-291600382
Previews
Photoshop was pretty weird about saving the preview gifs, they generally run much faster than this. ._.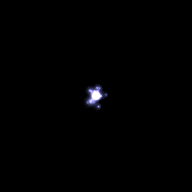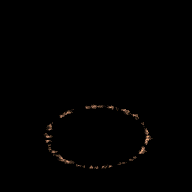 Tutorial
Learn how to make your own animations here with my Tutorial!
And for those of you concerned with the black backgrounds... The black channel should vanish the instant you plop it into an animation. See below for what I mean.
Iconsets
The contents of this first set features heavily edited contents from the RTP Iconset, so I'm not to be credited alone for it. But you guys are crediting Enterbrain anyway in your projects so yeah, JUST DON'T FORGET TO CREDIT ENTERBRAIN. Right? XD
Battlestarts
http://lexusx.deviantart.com/art/LexusX-Timmah-s-Battlestart-Compilation-291857377
Support Bar

Code:
[url="http://forums.rpgmakerweb.com/index.php?/topic/67-timmahs-treasure-trove-animations-iconsets-and-battlestarts/"][IMG][URL="http://i270.photobucket.com/albums/jj88/LexusX_Dawn/SupportBar.png%5B/IMG%5D%5B/url%5D"]http://i270.photobucket.com/albums/jj88/LexusX_Dawn/SupportBar.png[/IMG][/url][/URL]
Last edited by a moderator: