Lurker Extraordinaire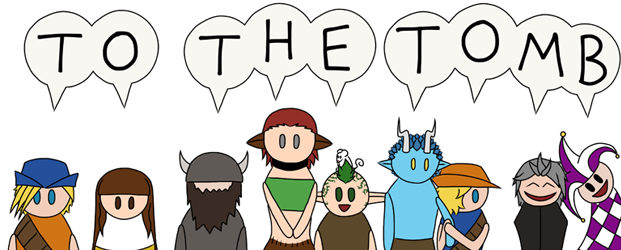 ​
Introduction
Legends tell of an ancient king's hidden tomb and the grand riches that lay entombed.  Seven adventurers (and one mouse) team up and set off to find this tomb of legend.  Join our adventurers and travel to the tomb!
Well, you guys have been asking for it, so here it is!  A game based off of my Tomb of the Lost Art story!  This game will contain:
Puzzles!  Because everyone loves puzzles~
An expanded story!
Lovable characters!
Humor!
Adventure!
Romance!  Okay, probably not a lot of romance, but a little bit!
I'm sure some of you out there are thinking, "but hiddenone, we read (and loved!) your Tomb of the Lost Art story already!  Why would we want to play a game when we know how it'll end?"  Simple: in this game, you have the chance of changing the ending.  Will you be able to learn more about the island's mysteries?  Can you find the secrets in the tomb?  Will you be able to save Snowball?  
Characters
Gabrielle
The leader of our merry band, a cleric who brought our adventurers together.
Sol &

Ray
Brothers who heard about the adventure in their local tavern.
Olaf
A mercenary hired by Gabrielle.  His two loves in life are booze and blades.
Bud
A young elf with a potent power of plants (now if only he could control it...).  He's never seen without his little friend, Snowball the mouse.

Tina
Motherly instincts caused this centaur to join the expedition.
Kel
A fighter who agreed to join the adventure after meeting Sol and Ray on the road.
Screenshots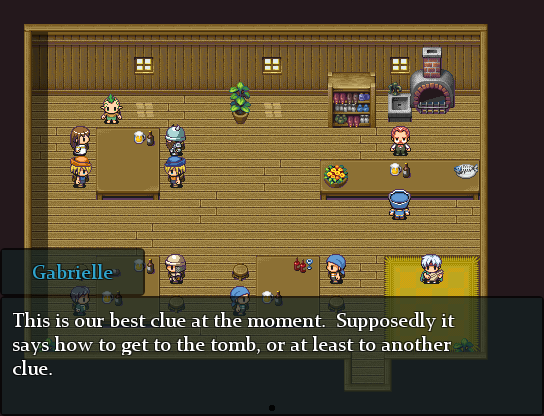 The characters' actually speak instead of just flailing about to get their point across!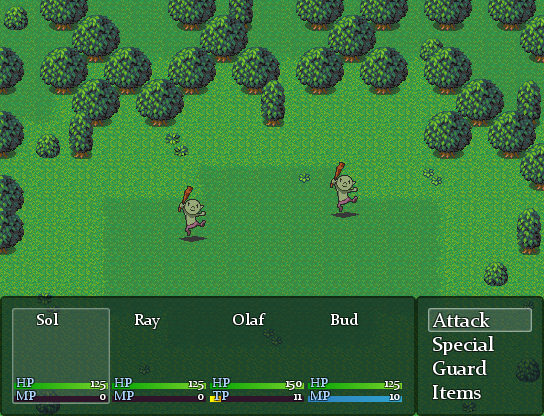 Fanart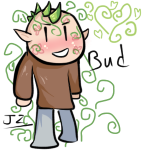 An adorable picture of Bud, by Zalett!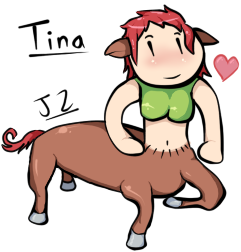 Another awesome picture by Zalett, this time of Tina!
A picture of Kel, by the awesome Adellie!
A heartwarming scene of Gabrielle and Olaf, by Paladin-Cleric of Awesome!
A cute picture of Bud, by KingDanner!
Credits
-Graphics-​
Enterbrain​
DS Pack​
DS+ Pack​
 ​
-Scripts-​
Fomar0153​
Galv​
Neon Black​
Shaz​
Vlue​
Yanfly​
 ​
-Music-​
Scythuz​
Comments, critiques, and suggestions are more than welcome!
Last edited by a moderator: