Villager
Joined

Jun 8, 2019
Messages

7
Reaction score

7
First Language

French
Primarily Uses

RMVXA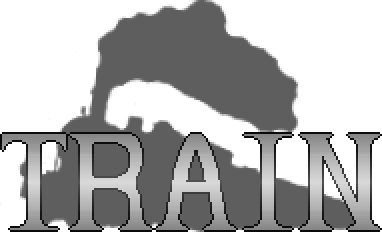 ​
Train is a short point-and-click horror game that takes place entirely in a train in France, in 1959.
Caution
The game contains violence, bloods, some swear words and jumpscares.
History
On Friday, October 23, 1959, Jerome and his friends, students of engineering school, returned home by train for the All Saints' Day holidays. After many discussions, they noticed that the travel was longer than usual, moreover, the train never stoped since the departure. Jerome, with his best friend, Yves, decides to go to see the driver, but the wagon door is blocked, joining the others they will try to find a plan to get out of here and this situation.
Gameplay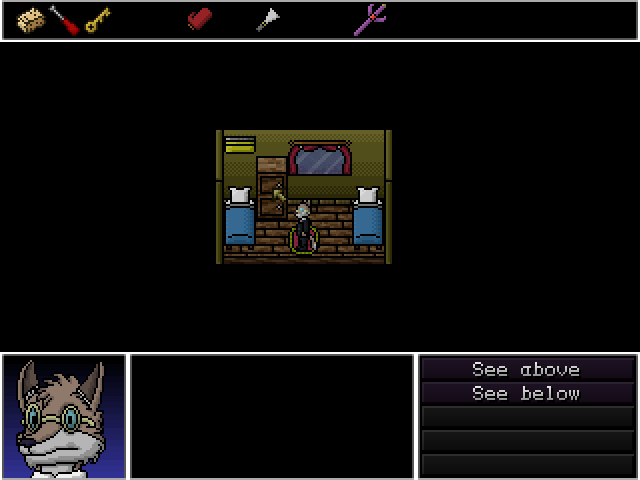 The game is a little different point'n'click, when you move the mouse over an interactive thing, a list of actions appears, you have to click on it to clear up the selectable buttons and then choose the action.
The green buttons with an object icon mean that Jerome will use this object once the action is completed.

Those books allow you to save your games.
Although the game includes the use of the mouse, Jerome is controlled with the arrows buttons, the shift key allows you to run, the switches and doors are only interactive when you move towards them.
Gameplay
The game has 7 characters.

Jerome Lupus, a 17 years old wolf.

Yves Goupil, a 17 years old fox, who is the Jerome's best friend.

Claudine Felides, a 18 years old shy cat.

Serge Ovis, a 18 years old sheep, He smokes occasionally.

Joel Lacerta, a 17 years old lizard.

Sylvain Lotor, a 16 years old racoon, come from america, He's the Joel's best friend.
Download
Here the full version of the game. Feel free to report bugs and give your opinion. Run as an administrator to avoid save problems.
https://gamejolt.com/games/Train/448801
Screenshot
Last edited: