Veteran
Joined

Dec 1, 2012
Messages

193
Reaction score

16
First Language

English
Primarily Uses
Reviews​
"Undeniably Sexy - A Thief 's Tale is a powerful RPG with an emphasis on story. Numerous twists and omnipresent humor [will] make [sure you] will not get bored."
says Goniec RM's Review in 2013.
"4.5 out of 6"
Source
​
"The dialogue, characters, and story in the game are all pretty great. For that alone, I would definitely recommend playing this title."
says RPG RPG Revolution's Official Review in July of 2009.
"8.0"
Source
​
"The tone of the game, as you'll see, is very devil. Difficult to [not] smile in the face of countless dialogue of rare stupidity that [you'll] read [while] playing."
says Rpg2s Magazine in their September 2008 Issue.
"8.5"
Source
​

​
Maker:
RPG Maker XP
Project Start:
June 21, 2006
Last Updated:
August 15, 2013
Team:
Solo Project
Other Projects:
None. This is my first, last, and only RMXP game (except for
this
).
Website:
www.uothief.com
Download:
Undeniably Sexy: A Thief's Tale
Twitter:
@UOThief
Walkthrough:
Youtube
Forums:
uothief.freeforums.org
Hours of Gameplay:
~35
For the love of all that is evil and cruel,
I just finished my game!
After 6 1/2 years of development (on and off) resulting in 35 hours of game play, I'm calling this one done.
This was a labor of love for me and I'm proud to say that I actually stuck to my original vision and followed my original outline (for the most part). I knew exactly what kind of game I wanted to make and what I wanted to do and... I did it. It just took a while to get it done. I'm sure there are plenty of minor bugs to iron out, but I think that can be expected in a game that uses 600 skills, 400 items, 200 enemies, 800 common events, and 500 maps.
My tilesets, sound FX, BGM, and animations "borrow" heavily from Ultima Online. This game is not and will never be for profit. This is an extremely linear, event heavy, script light RMXP game.
As a disclaimer I also want to add that this was my first RPG Maker game and I'm never going to make another one again. But this also means that I was learning how to use the program while I was making the game. Meaning, the deeper you get into the game, the eventing and polish is noticeably improved. I don't say this an excuse for some things that could have been better (because I might actually go back and fix some of that stuff). I say this to encourage players who may see something they like at the start... because it just gets better and better.  
​
General​
Story Synopsis
You play as Chad Sexington, a thief who is too curious for his own good and too dim-witted to make sense of anything he's discovered. You fumble and bumble your way into one strange situation after another. Throughout your adventure, you'll come across six other main characters and hunt down six "champions" in search of the "greatest treasure in all the land." The end.
When you get down to it, the "story" is extremely simple, but the game is much more focused on the hunt for the treasure and what happens to your merry little band along the way. This game focuses on the characters and the situations they find themselves in and the story is simply the backdrop in which the characters are allowed to play. The background noise of "defeating the big baddie and saving the world or die trying" simply provides a foundation in which the story moves along.
The game is broken down into 3 distinct acts:
Act I: No fate but what we make. - Introduction of the six other main characters with a cliffhanger ending, coming face-to-face with your first champion and finally getting a better idea of the greater story surrounding them. This act may seem like a string of random events because it is. My goal was to introduce all of the main characters, a few villains, and sprinkle in plot points that come front and center at the end which then leads into Acts II & III. This act is all about introductions.
Act II: A series of unfortunate events. - The dark middle chapter where you face your 2nd, 3rd, and 4th champions while hearts are being broken and backs are being stabbed. This is probably the most traditional act in terms of RPG storytelling where you have a defined goal and the group moves from dungeon to dungeon, building upon the first act while setting the up the third.
Act III: All good things must come to an end. - Conclusion of the mystery surrounding the six champions. In this act there is a larger focus on open-ended gameplay, forcing players to use what they've learned in the previous two acts to progress the story so that they can all live happily ever after. There is also another sub-theme where I begin referencing lots of people and events that happened in Acts I & II while also visiting previous locations. This act is all about conclusions.
Note: This game is extremely linear. There is a world map that is used to depict geography, but you're not allowed to "free-roam." There are side-quests that you can discover, but for the most part, the game keeps you moving from location to location with very little room for deviation.
World Development & Setting
History vs. People

The people are the ones who color the world of this game where the history is often mentioned in passing through various NPCs.

That being said, the world of Undeniably Sexy is full of people of many different professions, including: thieves, mages, paladins, blacksmiths, adventurers, scribes, tailors, tinkers, fishermen, alchemists, spice vendors, traveling merchants, priests, inquisitors, arbiters, bounty hunters, fortune tellers, etc. -- you name it.


Core Systems

"Magery" is very structured and is a core system of the more fantastical things that people can do in this world. There are 8 Magery Circles each containing 8 Magery Spells for a total of 64. All mages learn the same 64 spells. The spells are learned in batches of 8 as a mage raises their skill in Magery. Each spell requires mana and a specific set of reagents that are consumed after each use and there are 8 reagents in total. These reagents can be purchase at Magery shops. Each spell also has a set of "Words of Power" that are spoken as they are cast. For example: The Greater Heal spell requires 11 mana, 1 garlic, 1 ginseng, 1 mandrake root, and 1 spider's silk to cast and its Words of Power are "In Vas Mani." If a Mage doesn't have the required mana, reagents, or skill in Magery to cast a spell, that spell is disabled.

This is just one example of the different structured systems found within the world.

Again, the world is completely secondary (or maybe even tertiary) to the situations the characters find themselves in. When I first outlined the game, I had major bullet points which made sense on how the group would reach each champion, but much of the game was me figuring out how best to torture, exploit, and/or make fun of them, usually at the expense of someone else in the main cast of characters.
Character Bios

Chad Sexington
(a.k.a. The Slaughterer)
Gender: Male
Class: Thief
Ultima Skills: Stealing, Stalking, and Eating
Curious like a child and a habitual liar.
Enjoys telling jokes and stories even if no one cares to listen.
Master Thief and Part-Time Assassin
If he's not stealing or murdering, he's satisfying his sweet tooth. A food lover.
Preferred Weapons: Daggers, Krysses, War Forks, and Katanas.
Favorite Foods: Cookies, Cake, Meat, Apples, Grapes, Bread, Pie, and Ale
TheOneEyedJack
(a.k.a. The Predator)
Gender: Male
Class: Mage
Ultima Skills: Magery, Meditation, and Fishing
Strange (and unfulfilled) sexual appetites. Sexually frustrated.
Master Mage and Amateur Fisherman
Preferred Weapons: Spellbooks, Scythes, and Cutlasses.
Favorite Foods: Fish and Ale
BEO
(a.k.a. The Ogre)
Gender: Male
Class: Ogre
Ultima Skills: Tactics, Eating, and Bonding
Healthy Eater
Selectively Curious
Strong like an ox.
Preferred Weapons: Clubs
Favorite Foods: Humans, Meat, Carrots, Cheese, Eggs, Pizza, and Ale
Endrick
(a.k.a. The Exile)
Gender: Male
Class: Paladin
Ultima Skills: Chivalry, Focus, and Taming
Pure of heart and noble to a fault.
Values everything holy and spits on everything evil.
Wide-eyed, eager to learn, and enjoys making new friends.
Master Paladin and Amateur Tamer
Problems with sleepwalking.
Preferred Weapons: Halberds, Swords, and Maces.
Favorite Foods: Bird, Bird legs, and Ale

Lord Book Master
(a.k.a. The Leader)
Gender: Male
Class: Mage
Ultima Skills: Magery, Meditation, and Inscription
Strange old man.
Natural leader.
Master Mage and Scribe
Keeper of much knowledge of the world.
Corrupt through and through.
Natural sexual appetite.
Easily excited by books.
Preferred Weapons: Spellbooks
Favorite Foods: Ribs and Ale
Special SixtynNyn
(a.k.a. The Tempstress)
Gender: Female
Class: Blacksmith
Ultima Skills: Blacksmithy, Mining, and Fortune Telling
Insanely beautiful and enormously wealthy.
Strange past and most likely of royal lineage.
Very knowledgeable of the evils of the world.
Master Tinker, Smith, Tailor, and Miner
Amateur Fortune Teller
Dirty, dirty, whore.
Preferred Weapons: War Hammers, Swords, and Maces.
Favorite Foods: Apples, Grapes, Carrots, and Ale
Robyn Banks
(a.k.a. The Pretender)
Gender: Male
Class: Thief
Ultima Skills: Stealing, Mimic, and Focus
Master Thief, Mime, and Con Artist
Moderate Fighting Skills
Gambling problem.
Preferred Weapons: Short Spears, Swords, Cutlasses, and Katanas.
Favorite Foods: Bread, Cheese, Eggs, and Ale
Note: All ages are left completely ambiguous. It's just not that important and specific ages are never referenced in the game. I leave this bit of information for the player to decide for themselves as they get to know each character through their dialogue and actions. As far as I'm concerned, other than Lord Book Master, any one of them can be anywhere between 15-40 years of age.
Ultima Skill System
This game is loosely based off of the MMORPG Ultima Online. That game is skill-based as opposed to level-based, like World of Warcraft, and I tried to translate that skill system into this game.
Each of the seven main characters has 3 Ultima Skills. Each skill has a value that ranges from 0-1000. By performing specific actions, a "skill gain check" will be calculated. The higher the value of the skill, the harder it is to gain. The chance to gain is based on a linear equation. At zero skill there is a 100% chance to gain, at 1000 skill there is a 25% chance to gain, and everything in between. If the skill gain check is successful, the skill will increase by +1. The specific actions that trigger gains can be anything from casting a Magery Spell in or out of battle (for Magery) to stealing, disarming, hiding, or disguising at any time, anywhere (for Stealing). The idea is that whatever actions you take normally in and out of battle can result in skill gains, all through normal play, with very little grinding.
Below is the complete list of all 16 Ultima Skills featured in the game:
Blacksmithy
Bonding
Chivalry
Eating
Fishing
Focus
Fortune Telling
Inscription
Magery
Meditation
Mimic
Mining
Stalking
Stealing
Tactics
Taming
Notes:
10 skills are taken directly from Ultima Online.
6 skills are taken indirectly from UO.
5 skills are duplicate among characters.

Screenshots​
In-Game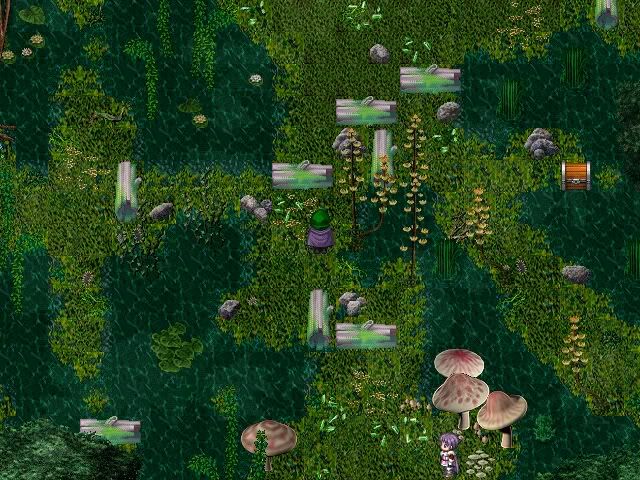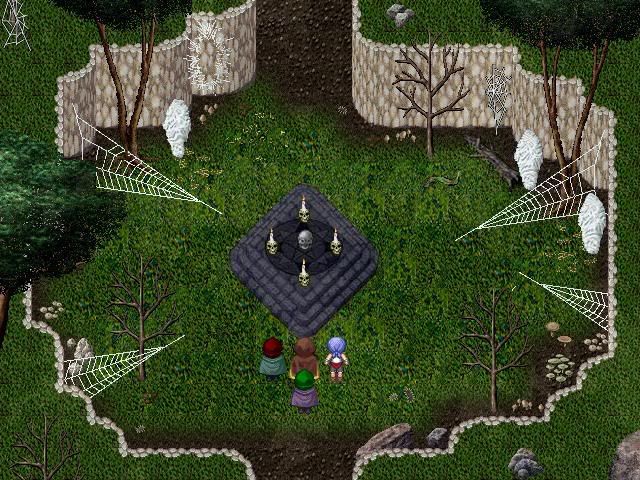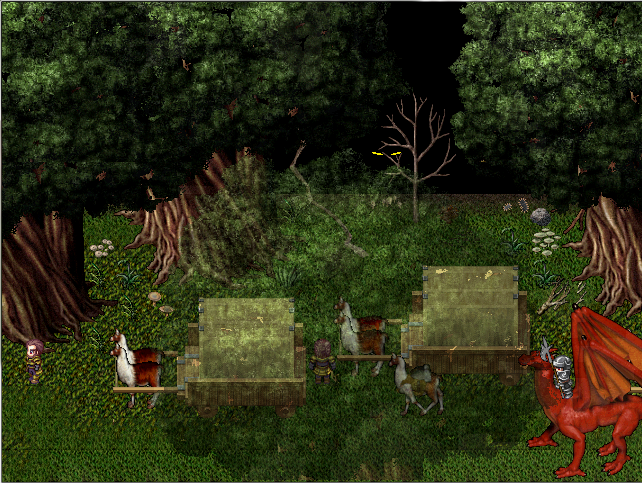 Maps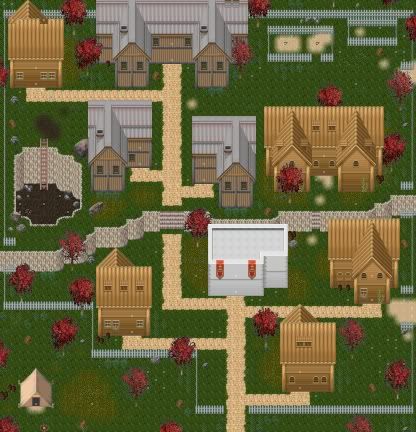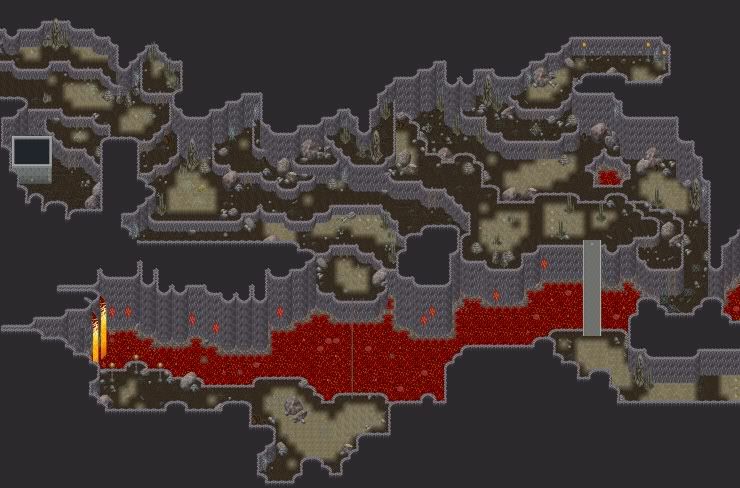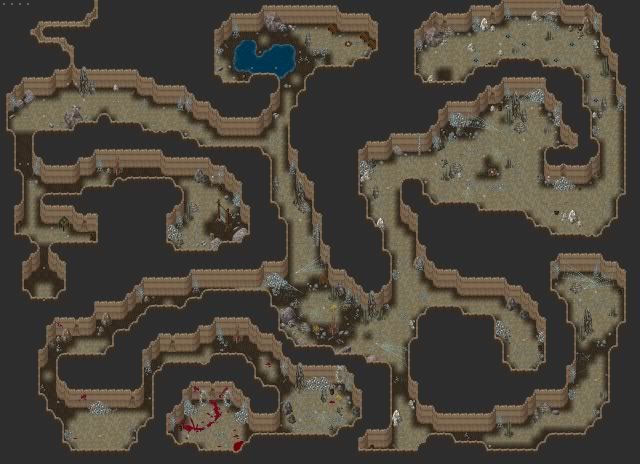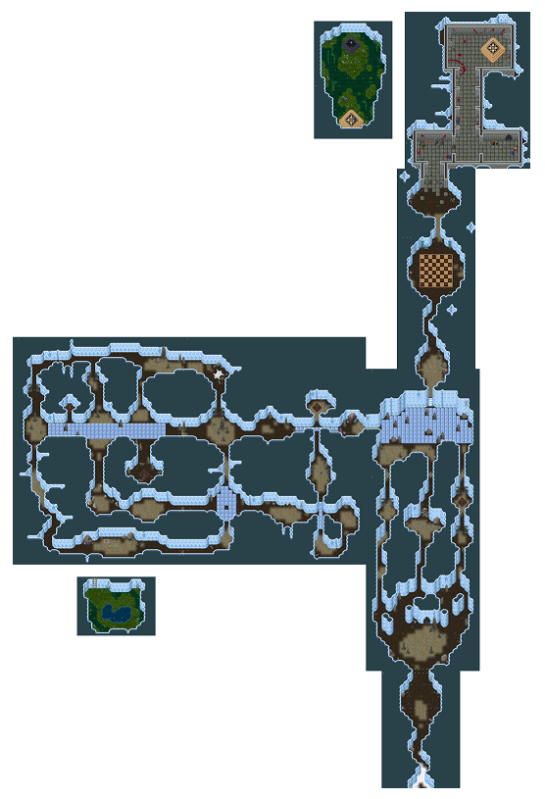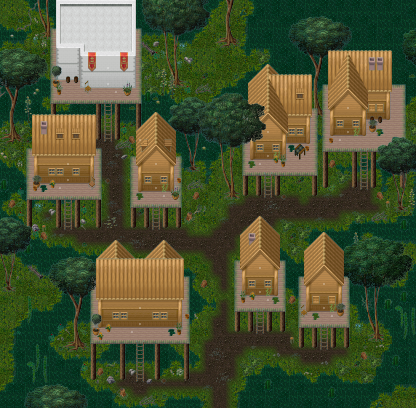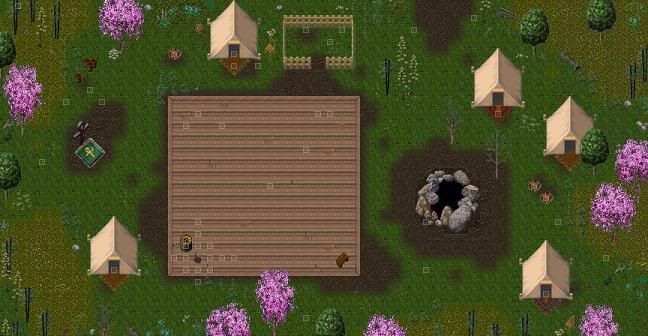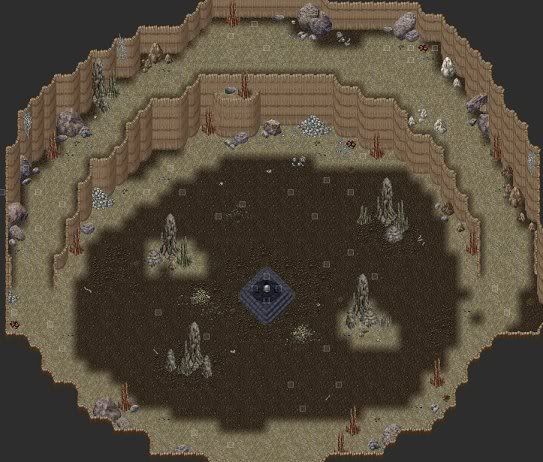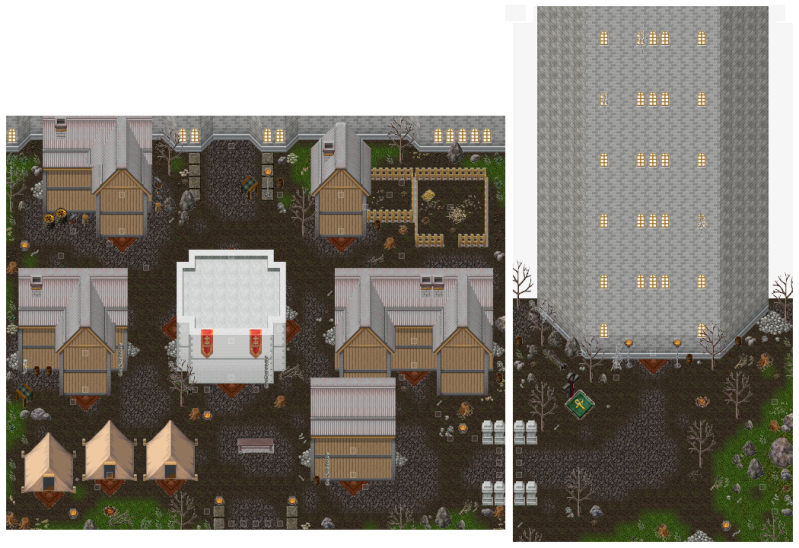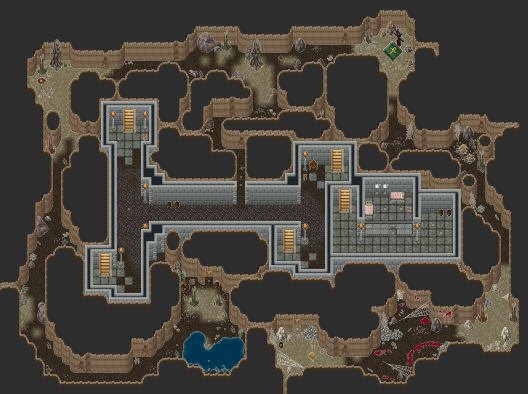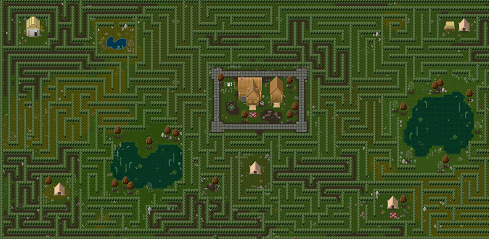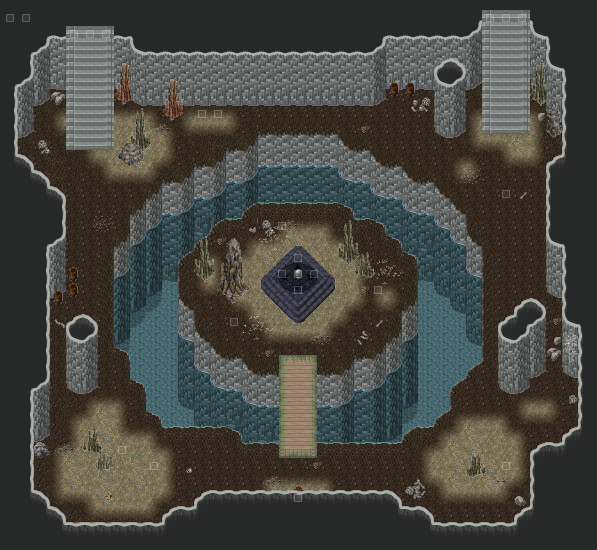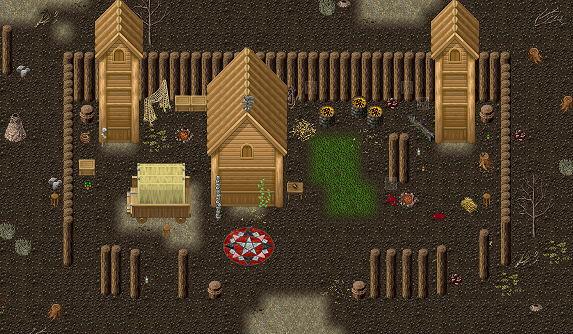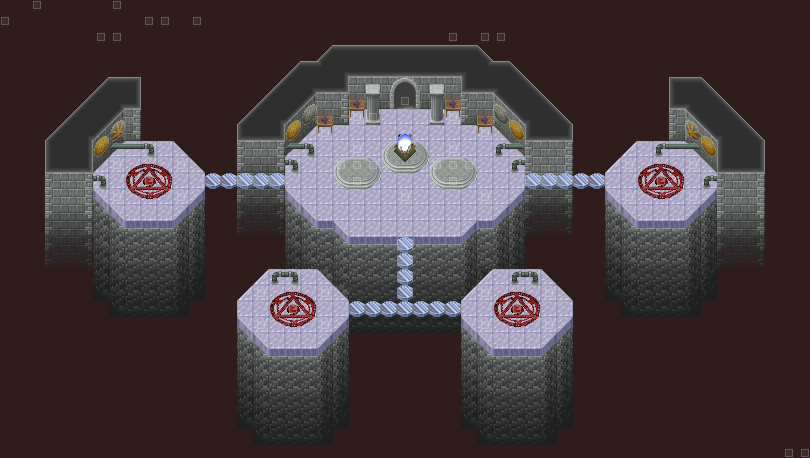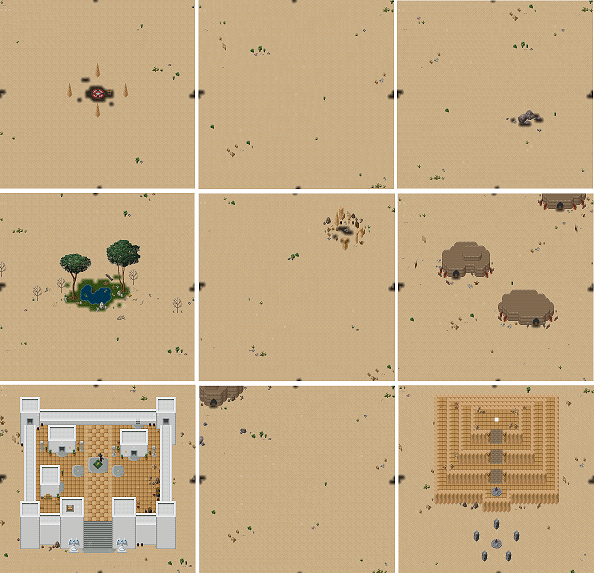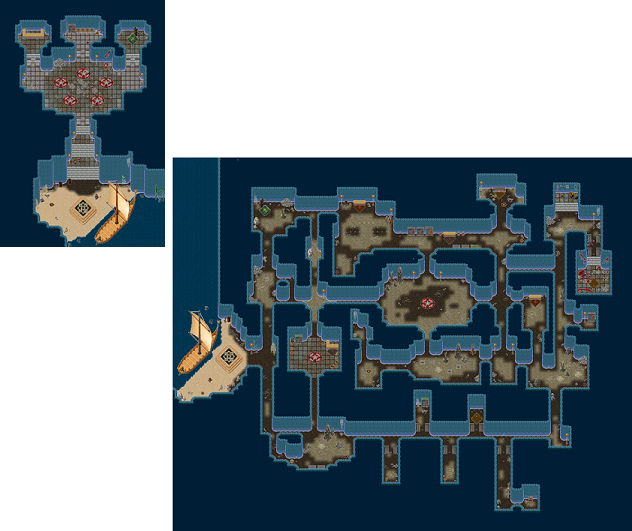 World Map
FAQ​
Q: Is this a fan game?
A: Yes, kind of. Undeniably Sexy completely emulates many things from the MMORPG Ultima Online, by Electronic Arts, which was a game I played for ~12 years. I've taken names, locations, and systems (Magery, Chivalry, Blacksmithy, etc.) and used them as a foundation to build and populate my own game. That being said, Ultima Online is an MMO and not a single player game, and it has very little actual story. The story in my game is completely original. People who have played Ultima Online will notice these similarities immediately, but in the end Undeniably Sexy is a game littered with homages to UO and nothing more.
Q: Are there really 35 hours of gameplay?
A: Actually, there are potentially hundreds of hours of gameplay. There is a New Game+ feature that will allow you to replay the game as many times as you want. The majority of differences occur between the 1st and 2nd play-throughs. And even though small changes continue to occur in your 3rd play-through and beyond, the game is really designed to be played twice. The 1st time through should take your roughly 35 hours to complete. The 2nd time through should take you roughly 25 hours. This means that the full intended game play experience is roughly 60 hours in length. (New Game+ was a planned feature from the very beginning when I first designed the game. It all fits mechanically and within the lore. New Game+ was
not
just shoe-horned in as a last minute addition to pad the game with more fat.)
Let's Play​
All future Let's Plays will be added and featured on my site HERE
If you want to do a Let's Play of your own, I'd be happy to add it to the list.
Last edited by a moderator: