Engineer
Joined

Mar 17, 2012
Messages

605
Reaction score

140
First Language

English
Primarily Uses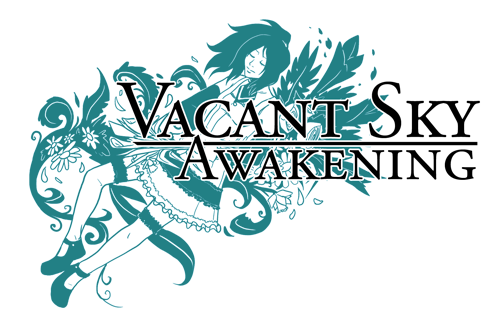 ​

Abstract
- Dakura Maladorr, the eccentric heir to the countship of Avelis, embarks on a quest to find power, wealth, love, and the end of the world.
Genre
- Dark fantasy
Platform
- RMVXA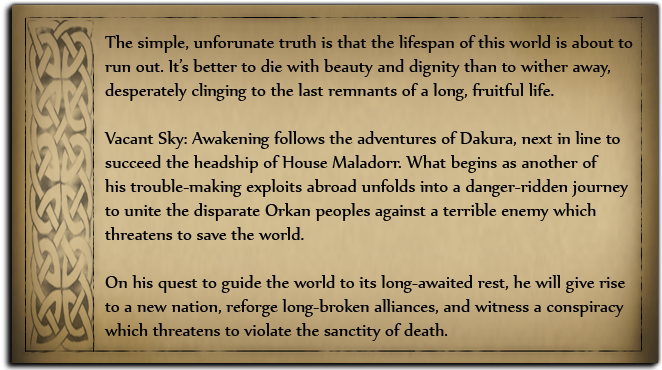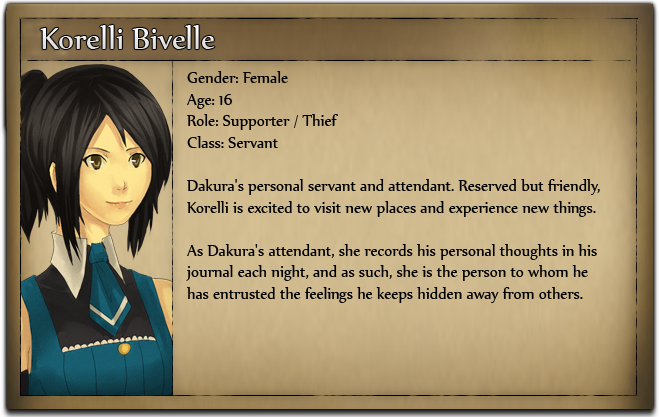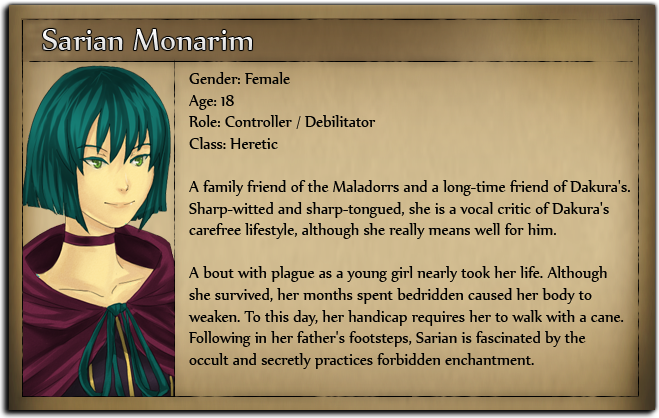 More to come...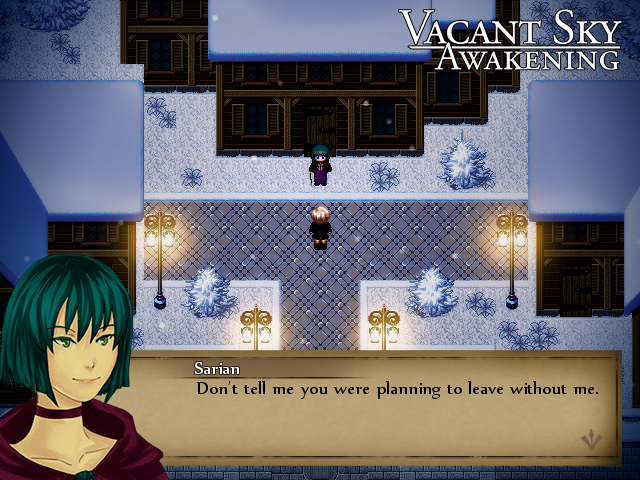 No Money System: Being the rich prat you are, matters of finance are of no importance to you. It's assumed that you have enough money to purchase whatever you want. That being the case, items can be in short supply and unlocking better ones may require trading or finding the proper materials to enable shopkeepers to develop them.

Customization: Build Dakura's stats however you please. You're free to focus on any stat you want with him and freely select which abilities he learns.

Equipment-based Skills: Learn new abilities by equipping different weapons and change your equipment in the midst of battle to alter your skillset on the fly.

Reaction System: Determine how each party member reacts to attacks by setting them to guard, dodge, or counterattack.

Personal Abilities: Each party member comes equipped with their own personal ability which is unique to them, such as enemy scan or item theft.


Original Content
Programming/Production: Bishop Myers/Sailerius

UI Design and Illustration: Steph Hii/Hirei

Battle Graphics: Isabel Riley/Ganonfrog

Character Design and Sprites: Kate Holden/Darth Mongoose

Music: Tarranon

Others
Last edited by a moderator: